Tattoos Inspired by Double Exposure Photography
We've seen some pretty interesting and quirky photography-themed tattoos in the past—from lens diagrams to a Canon "L" red ring tattoo. But tattoo artist Andrey Lukovnikov's work isn't photography-themed, it's photography-inspired… double exposure photography-inspired to be exact.

The Wroclaw, Poland-based artist takes outlines of animals, insects, feathers, and more and fills them in with vibrant scenes often made up of colorful flowers or other foliage. The final product looks for all the world like a double exposure (or those faux double exposures created in Photoshop).
Check out some of our favorite creations from his Facebook page, done with Radiant Colors: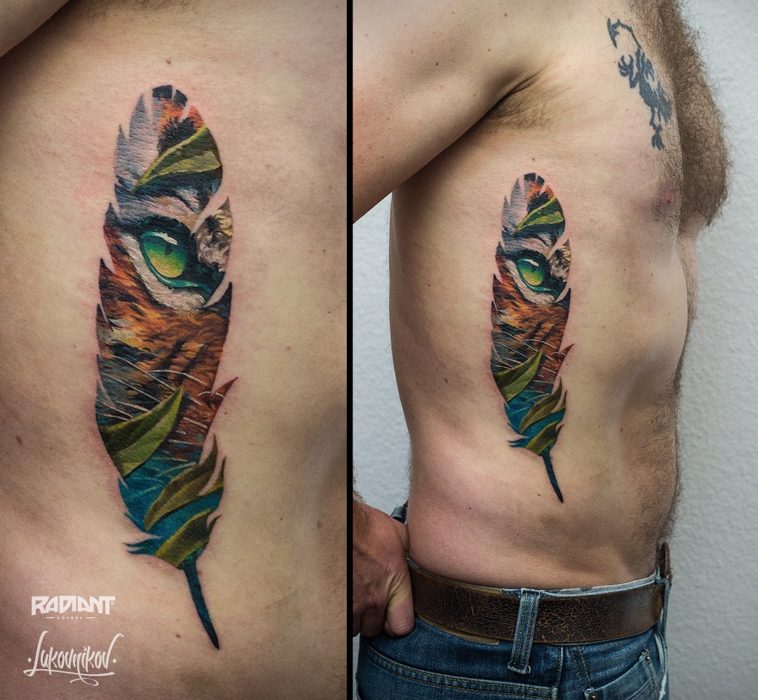 To see more—or if you want to book a trip to Poland for your own double exposure-inspired tattoo—head over to Lukovnikov's Facebook Page.
(via Colossal)