Turn a Raspberry Pi Into an Auto Photo Backup Device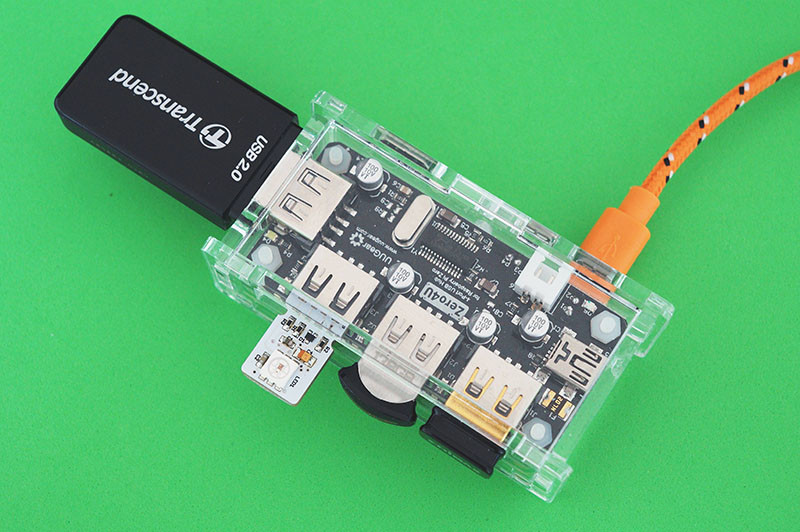 Want an easy way to back up your memory card to any external hard drive without having to pull out your main computer? A Raspberry Pi computer can help you do just that.

Earlier this week, we shared how a simple script called flickrup can help you automatically backup memory card photos to your Flickr account. Linux author Dmitri Popov wrote a similar script, except instead of beaming your photos across the Web, it helps you store them locally on a drive.
First, you'll need a Raspberry Pi. If you want your device to be even more compact, you can use a Raspberry Pi Zero and a Zero4U USB hub.
Next, download, unpack, and install Popov's bash script, called Little Backup Box, to your Raspberry Pi. You're done.
"I made it easy to install for non-technical users," Popov tells PetaPixel. "Run a few basic commands, and you have a cheap, simple, fully-automatic, and pocketable device for backing up photos when you are traveling."
To use your new auto backup device, simply boot up your Raspberry Pi, plug in your external hard drive, plug in your memory card reader, then wait for the backup to finish and for your Raspberry Pi to shut down.
"When you turn the Raspberry Pi on, it sits quietly waiting for storage devices," Popov explains. "As soon as you plug a backup storage device (e.g., a high-capacity USB drive) and a card reader with an SD card from your camera into the Raspberry Pi, it automatically copies the entire contents of the card to the backup device."
"Once the backup operation is completed, the Raspberry Pi shuts down," he continues. "Photos and RAW files on the card remain untouched, and the script does not copy files that have already been backed up. Better still, the script can handle multiple cards by assigning a unique ID to each card."