This Auto-Extending Selfie Stick Has Fans and Beauty Lights
Want to see the world's most advanced selfie stick? Check out the video above, which shows the Automated Selfie Stick.

Unlike the traditional selfie stick, which has a telescoping design that's manually extended, this new stick auto-extends to your desired length with a simple press of a button.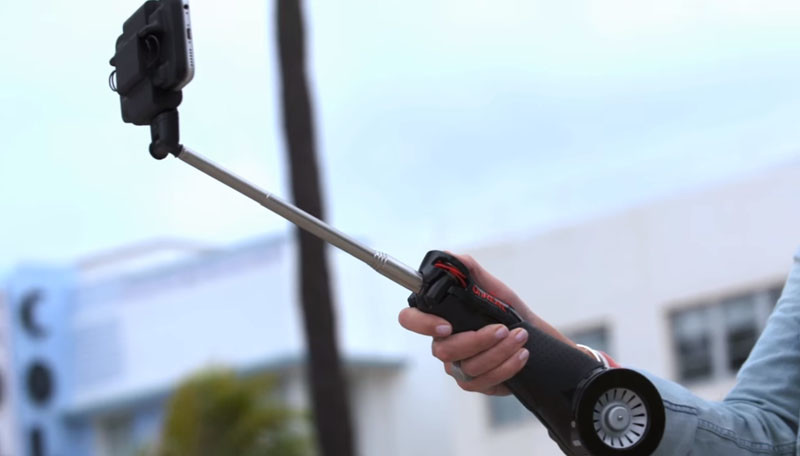 The stick also features two fans that pop out from the sides, allowing you to pose for selfies while your hair is being elegantly blown around in a breeze.
Finally, there are also retractable "beauty lights" that pop out from behind your smartphone, and the two LED soft light panels give you ample lighting even when you're in a darker environment.
If "shut up and take my money!" is the first thing that pops into your head when you see this, here's the bad news: the Automated Selfie Stick is purely conceptual for now. The video is actually a viral promo for the show "UnREAL" on Lifetime that has racked up hundreds of thousands of views in just a couple of days.
Given the amount of excitement the video is generating, though, perhaps an electronics company should think about turning this design into a commercial product.