Cheap, Light, and Slim: Shooting Macro with a Pancake Lens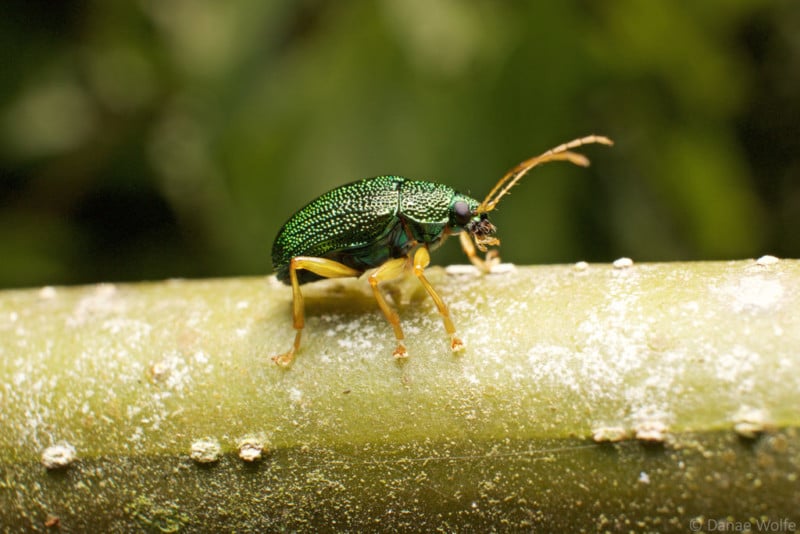 A few weeks ago, I traveled to the Central Valley of Costa Rica for a professional development opportunity through work. While my week in Central America was focused on improving leadership skills and cultural intelligence, I was stoked for the little free time I had for dedicated bug photography.

Packing light as a photographer who wants to be prepared for every possible photographic scenario is tough. I purchased a large
camera backpack
specifically for this trip and anticipated bringing a variety of lenses and macro equipment including one of two macro lenses (
Canon EF 100mm f/2.8 macro lens
or
Canon EF 180mm f/3.5L macro lens
), an old 28mm manual lens for reverse macro work, a
Canon EF-S 10-22mm f/3.5-4.5 wide angle lens
for the few landscapes I hoped to shoot, and my handy
Canon EF-S 24mm f/2.8 pancake lens
(which quickly became my favorite all-purpose lens). I also considered bringing my
Canon MT-24EX Macro Twin Lite Flash
and one or two Extension tubes.
While this may not seem like a lot of equipment for a photographic expedition, it was certainly too much to lug around for a professional development opportunity that had us visiting small farms and community organizations. In the days leading up to my trip, I decided to do something crazy: I decided to pack the least amount of photography equipment possible that would allow both macro work and general shooting.
I packed my 24mm pancake lens with a 12mm extension tube and a Graslon Spark flash diffuser for good measure (I ended up throwing in my 10-22mm wide angle lens at the last minute, with which I shot exactly two photos). All my photo equipment fit in the bottom of a small backpack under my other travel necessities (jacket, poncho, bug spray, sunscreen, etc.).
I had tried shooting before with the pancake lens setup and I was never particularly pleased with the results. Leaving my macro lenses behind caused a lot of anxiety before the trip, but I'm happy to report that my rash decision to leave my tried and trusted equipment behind in favor of a smaller and lighter setup paid off.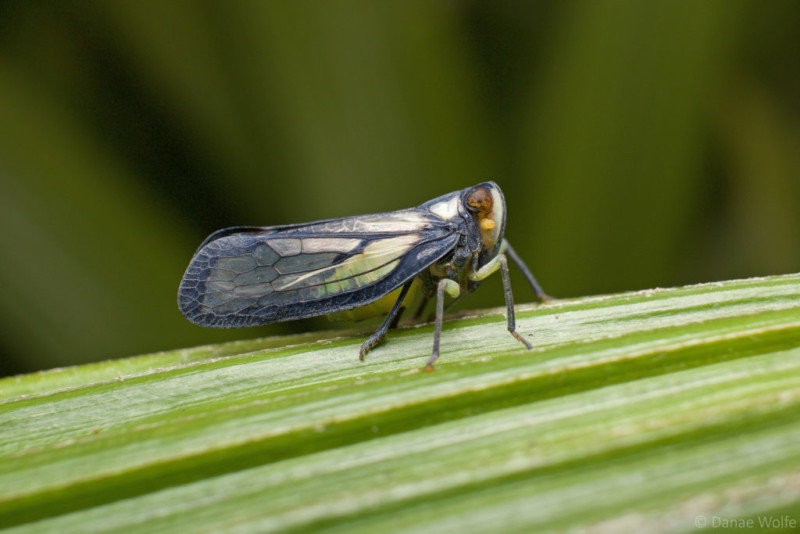 The Canon EF-S 24mm pancake is specifically designed to work with Canon APS-C cameras (cropped frame) and boasts an extraordinarily slim profile of less than one inch. The minimum focal distance is 0.5 ft, but paired with the 12mm extension tube, the minimum focal distance of this setup becomes less than 4 inches (for 1:1.4 magnification).
It's worth mentioning that you lose infinity focus when using an extension tube, so you're pretty much stuck with a macro setup unless you take the extension tube off the lens (which is quick and easy).
An added benefit of my pancake macro setup was the cost.
Traveling with camera equipment is not without risk. Had something happened to my lens or extension tube, I would have been out just over $200 (as opposed to the $1600 + $900 I spent on my Canon EF 180mm f/3.5L macro lens and Canon MT-24EX Macro Twin Lite Flash respectively).
Add about $40 if you like the idea of a flash diffuser to reduce harsh hotspots on shiny bugs. Using the camera's built-in flash with a diffuser resulted in sharp handheld shots.
In the end, I captured some great insect and spider shots in Costa Rica without the hassle of carrying around a lot of expensive equipment. The setup was extremely lightweight and fit comfortably in my small backpack for easy transport, and by always having my 24mm pancake lens, I felt prepared for most situations—from group shots to landscapes.
If you're looking for a versatile and inexpensive macro setup, a pancake lens with an extension tube may be worth looking into!
---
About the author: Danae Wolfe is a macro nature photographer residing in NE Ohio. Her primary artistic interests include shooting candid insect & botanical portraits. You can find more of her work on her website, blog, and Facebook page. This post was also published here.