NVIDIA Unveils 'Ansel' to Transform Video Game Photography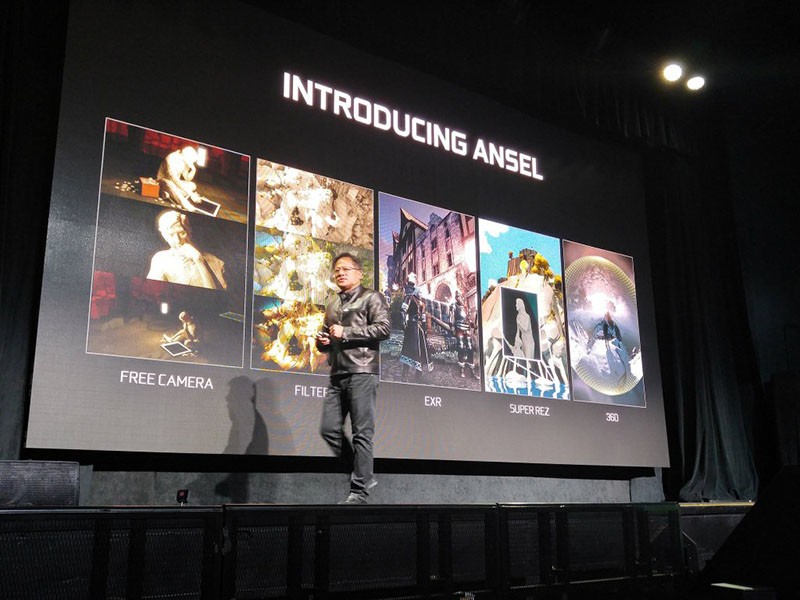 As video games become more and more realistic, some artists have made names for themselves by shooting artistic in-game photographs (AKA screenshots). Now NVIDIA wants to bring in-game photography to the masses: the graphics company just announced "Ansel," a new virtual photography tool that's ready to appear in many future games.


Named after the legendary real-life photographer Ansel Adams, the tool will put powerful controls at the fingertips of those who wish to create photo art while navigating virtual worlds. Instead of having simply a "screenshot" option in games, players will soon be able to do things such as control a freely movable camera, shoot 360-degree images with one click, save super-resolution images, and more.
To adjust the look of your final photo, Ansel includes options for things such as brightness, vignette, sketch, color enhancer, and special FX. Photos that are exported in 360-degrees can be viewed with virtual reality headsets such as Google Cardboard.
"Show your creativity, your humor, your sense of style, and maybe even become the next professional game photographer, wowing the world with stunningly composed screenshots worthy of display in an art gallery and on enthusiasts' walls," NVIDIA writes. "Anything's possible with Ansel, and it will all be available for GeForce GTX gamers."
New games that support NVIDIA Ansel so far include The Witness, Tom Clancy's The Division, Lawbreakers, Paragon and No Man's Sky. To see some examples of work by notable video game photographers, check out the websites of Duncan Harris, James Pollock, and Leonardo Sang.