Real Life Photos, AF Test, and Pricing Info for New Samyang 50mm Lens
Samyang made a big splash yesterday when they debuted their very first autofocus lenses: a 50mm f/1.4 and a 14mm f/2.8, both for Sony FE mount. Today we get our first look at real world images of the 50mm, an autofocus test, and some tentative pricing info from the Photo & Imaging 2016 show!
The pictures and info come from Eggry, who shared them first with sonyalpharumors. He couldn't get his hands on a 14mm (Samyang didn't have any on display at P&I), but the 50mm lens was there to try out.
According to Eggry, the 50mm lens isn't small, but it is "reasonable":
Bigger than 55 f/1.8 but much smaller than Sigma 50 f/1.4 Art. Also quite light weight, not heavy at all. Aluminum casing feels good, very similar design and feel of Sony lenses. AF is good enough, not fast as the 55 f/1.8, but faster and more reliable than Sigma+adapter
Here are a few more pictures: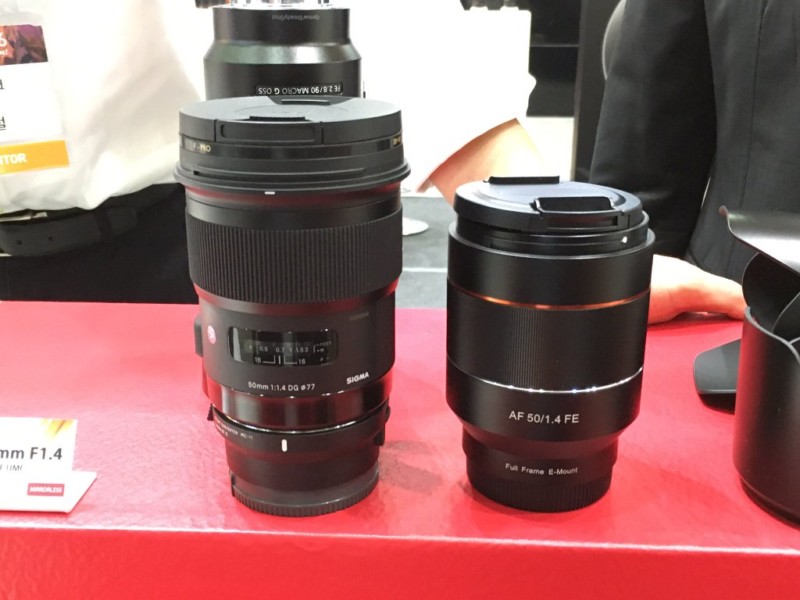 And speaking of autofocus, he was also able to record a video of the lens' autofocus in action:
Finally, after speaking with a spokesperson at the Samyang booth, he was also given some much-coveted pricing info:
"The representative said the price is not set but would be less than 600 USD and more than 400 USD with tax in Korea," he told SAR. "It won't be available until late June."
So there you have it: a first look, an AF test, and some pricing info. The question now is, what do you think? Is between $400 and $600 a reasonable price for this 50mm f/1.4 in your mind? Let us know in the comments.
---
Image credits: Photographs by Eggry and used with permission.