Rapper Responds to Polite Photo Credit Request with Profanity and Vitriol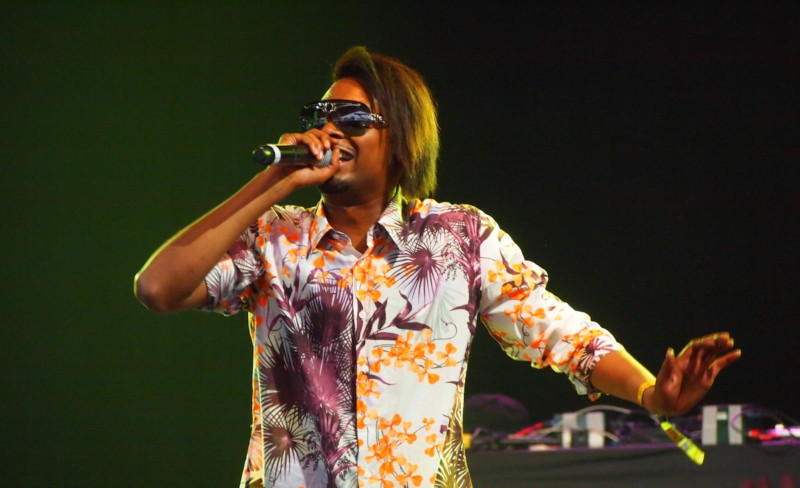 This is not a new story: a musician shared a photographer's image without permission or credit on Instagram. But rapper Danny Brown didn't stop there. When asked politely to give credit, he responded with anger, profanity, and vitriol.
The Twitter battle was posted on the r/hiphopheads subreddit yesterday, and while several of the more inappropriate responses have since been deleted from Twitter, the basic story is still quite clear.
Act 1: Rapper Danny Brown shared one of photographer Michelle Grace Hunder's images on his Instagram without credit or permission. This, of course, is not unusual. But when Project U content manager Nic Kelly asked him, politely, to add credit to the shot, he was met with a less-than friendly response.
Gross to see @xdannyxbrownx disrespecting music photographers on a major level. Tagging ain't hard bro. ? pic.twitter.com/WwV2mcpusf

— NIC KELLY (@nicwkelly) May 1, 2016
Act 2: Once Kelly posted Brown's response on Twitter, the altercation escalated. Obviously upset at being called out, Brown posted the following Tweet to his followers. It's still live, but we've taken a screenshot to blur out the profanity:
Act 3: Seeing this response, Kelly throws polite discourse out the window and responds in kind, explaining in all CAPS how photography at shows works.
@xdannyxbrownx HEY IDIOT, TELL YOUR MANAGEMENT TO TELL MEDIA THEY CANT SHOOT YOUR SET THEN. OTHERWISE YES YOU LITERALLY ARE ASKING FOR THEM.

— NIC KELLY (@nicwkelly) May 1, 2016
While the Twitter kerfuffle was exploding online, the actual photographer in question, Michelle, was asleep. When she did get online, she was greeted by a tidal wave of support and vitriol:
Oh man what did I wake up to ??

— MGH (@MichelleGHunder) May 1, 2016
Arguments about how she should have watermarked her photo if she wanted credit, articles that seemed to take Brown's side, and messages of support from other artists' she's photographed all came pouring in:
Just to clarify, we can't shoot a show unless it's been approved by artists management and PR.

— MGH (@MichelleGHunder) May 1, 2016
For the people commenting that I need a watermark – they don't do shit. They look terrible and people crop them out anyway….

— MGH (@MichelleGHunder) May 1, 2016
It's also beside the point…. Why not have a mutual respect for our art forms? Mostly music artists do!

— MGH (@MichelleGHunder) May 1, 2016
Thanks to all the artists who have messaged me thanking me for my photos over the years. Means the world xx

— MGH (@MichelleGHunder) May 1, 2016
Unfortunately, as Michelle pointed out in some of her final tweets about the issue, the Twitter battle itself has taken away from the real issue: crediting photographers properly for their work. Instead, the story became about "Twitter beef."
Massively disappointed in the reporting by @triplejlinda on the Danny Brown story. This is about crediting artist, not stupid twitter beef.

— MGH (@MichelleGHunder) May 2, 2016
Its not "Nice" to give us credit. Its OUR work. its the law! @triplejlinda – Not really funny to those of us who does this as a profession.

— MGH (@MichelleGHunder) May 2, 2016
The original photo, as you probably already guessed, has been deleted from Brown's Instagram account.
---
Image credits: Header image by Jon Elbaz