How to Turn a Piece of Paper Into a DIY $0.01 Flash Diffuser
If you ever need to soften your flash in a pinch, you can go the MacGyver route and fashion a diffuser for yourself using an ordinary piece of paper. They usually cost about $0.01 per sheet, so this is one of the cheapest diffusers you can make.

A photographer who goes by
ofnuts
shared his simple visual guide with us
and on Reddit
. Start with a standard piece of printer paper and cut two slots on one end — they should be slightly wider than your flash head.
Turn the strip into an arrow — depending on the design of your flash unit, this strip should slide through your flash head's legs (this diffuser is designed for certain pop-up flashes, so you may need to customize the design based on your own flash).
On the other end of the paper, cut a slit that's narrower than the arrow head you created on your strip.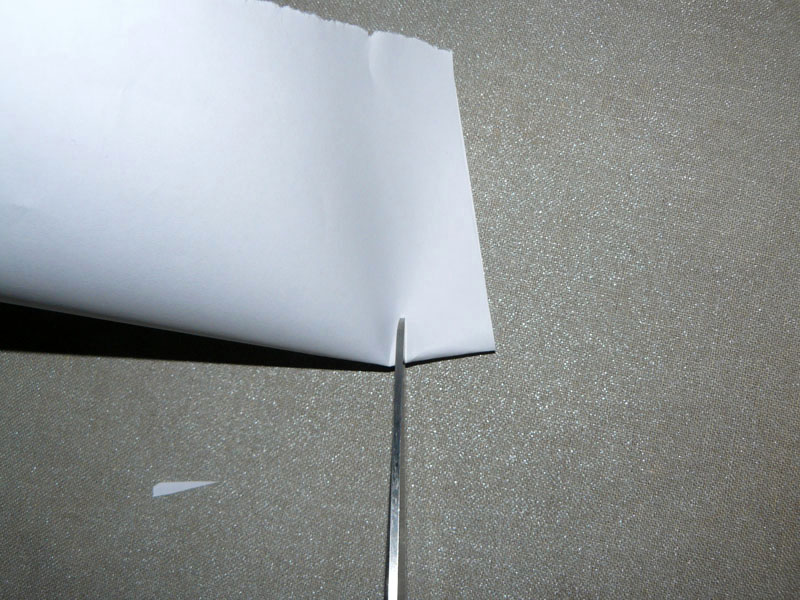 Insert the arrow strip through the legs of your pop-up flash, bend the sheet of paper over itself and slide the arrow head through the slit to keep the paper diffuser bent across the front of your flash.
Voila! You just made yourself a $0.01 paper diffuser that can soften the harshness of your flash when you don't have anything better to use.
Here's what the same shot looks like with and without this makeshift paper diffuser:
"The paper thing has two big advantages: I can make one on the spot in a couple of minutes in about any home, and it makes people smile on the pictures," Ofnuts writes.