Irix 15mm f/2.4 is an Ultra-Wide Lens for Canon, Nikon, and Pentax
TH Swiss has announced a new line of lenses called Irix. The first lens in the family is the Irix 15mm f/2.4, a "photographer's dream" lens that was "built by engineers and perfected by designers.

The Irix 15mm f/2.4 is an ultra-wide-angle, rectilinear manual-focus lens that's designed for Canon EF, Nikon F, Pentax K full-frame DSLR cameras.
A focus lock feature in the lens allows the focus ring to be locked in any position, ensuring that your chosen settings for a shot don't get unintentionally changed.
There's a hyperfocal distance scale on the lens that provides depth of field information for a given aperture. When setting the focusing ring to "infinity," there's a click that occurs. This "infinity click" feature helps you set your focus to infinity without having to look at the lens.
Despite being ultra-wide, the lens has both a front filter mount and a rear gelatin filter slot for screwing 95mm filters on one end or dropping in a gelatin filter on the other.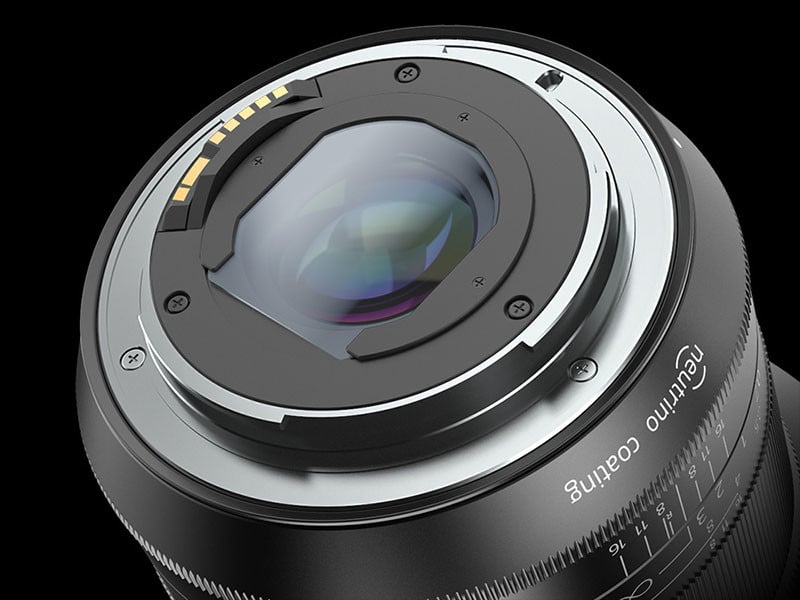 Other specs and features of the lens include optimization for 50+ megapixel sensors, a special design and coating that reduces aberration/ghosting/flare, 15 elements in 11 groups, a minimum focusing distance of 0.28m (~0.92ft), a 9-blade aperture, and weather sealing against dust and moisture.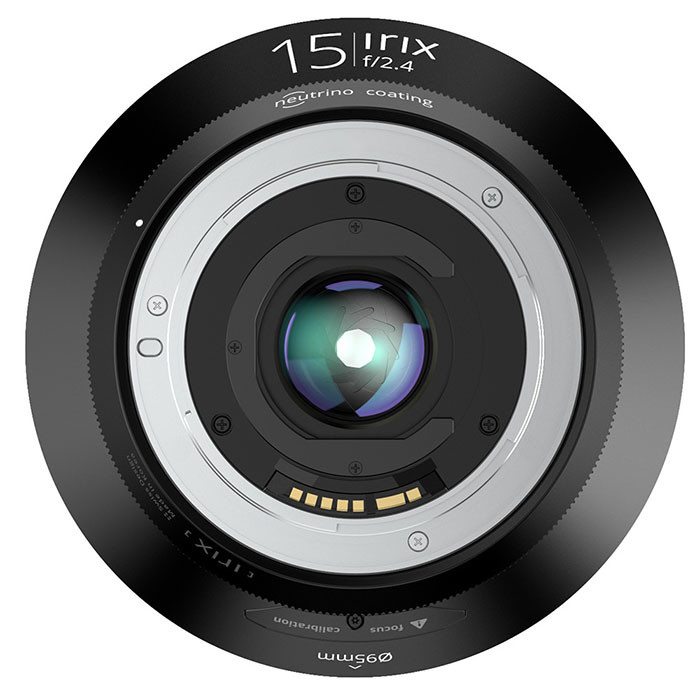 Another unusual fact about the Irix 15mm f/2.4 is that it comes in two versions: Blackstone and Firefly. Blackstone uses a durable aluminum and magnesium body and engraved markings. Blackstone weighs 685g (1.51 lbs) for Canon and 653g (1.44 lbs) for Nikon. Firefly is lightweight and features an ergonomic focusing ring. Firefly weighs 608g (1.34 lb) for Canon and 581g (1.28 lbs) for Nikon.
Here's a short 1-minute video that introduces the new Irix 15mm f/2.4:
Exact pricing and availability haven't yet been announced, but the Irix 15mm f/2.4 is scheduled to be available sometime in the Spring of 2016.
---
Update on 3/21/16: Nikon Rumors reports that the price of the Irix 15mm f/2.4 (for Nikon F mount) will be ~$600 for the Firefly and $780 for the Blackstone.