This New Teardown Site Lets You See Your Camera's Anatomy
Want to see what your camera looks like on the inside? FixYourCamera.org is a new teardown website that wants to show you.

"I am an independent camera repair tech with over 10 years of experience, working on digital cameras and lenses," creator Mike Kusak tells PetaPixel. "I started my website and YouTube channel very recently."
The homepage lists a number of popular camera models already (e.g. Nikon D800, Canon 6D, Nikon D7100) as well as a number of lenses (e.g. Tokina 100mm f/2.8 Macro, Nikon 50mm f/1.8D AF). Click through to each page, and you'll find a huge gallery of detailed photos showing both product photos from the outside, as well as shots captured at various stages of teardown.
Kusak says he's trying to show photographers how they can properly repair their gear themselves without ruining it. A do-it-yourself repair will generally void your warranty so it's not usually recommended, but it could be a good route to take if you're already out of warranty and the cost of repairing the gear isn't reasonable.
Kusak's upcoming repair guides will show how to take cameras and lenses apart, what the components do, how to fix common problems, and how to put everything back together properly.
Here are some photos from teardowns that have already been published on Kusak's website: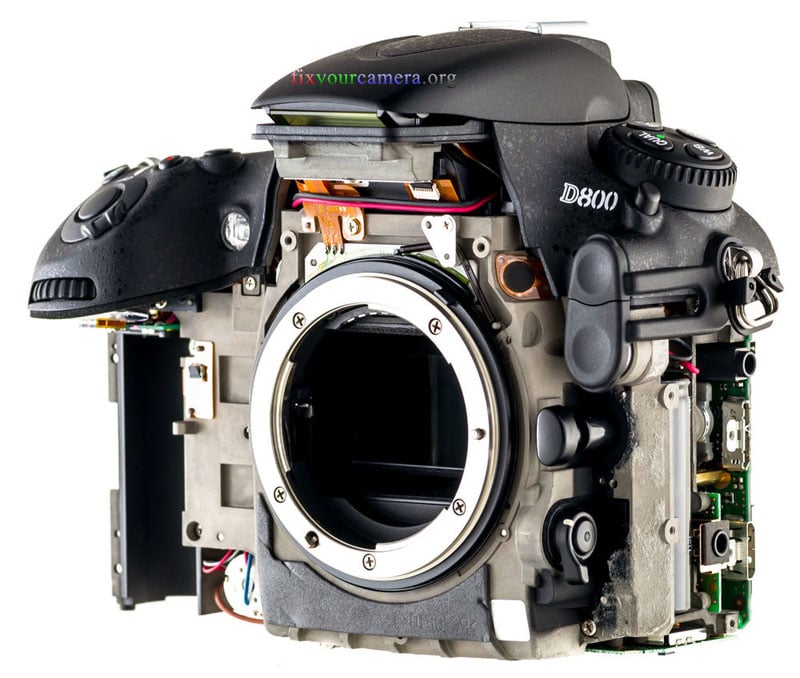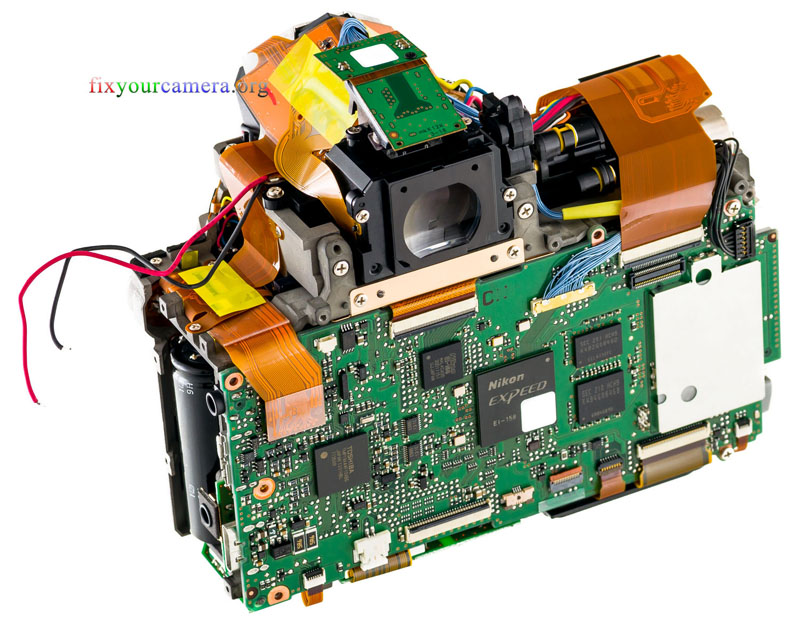 Kusak has been posting fascinating technical videos on his YouTube channel as well. Here are a couple of them:
How to Deal with Stuck Lens Parts Without Causing Damage
Tokina 100mm Macro f/2.8 Teardown and Review
If you enjoy seeing and learning about the things that go into making your camera work, head on over to FixYourCamera.org — there's a treasure trove of photos and information for you to explore.
---
Image credits: Photographs by Mike Kusak/FixYourCamera.org and used with permission