Tamron's TAP-in Console Accessory Helps Update and Adjust Lenses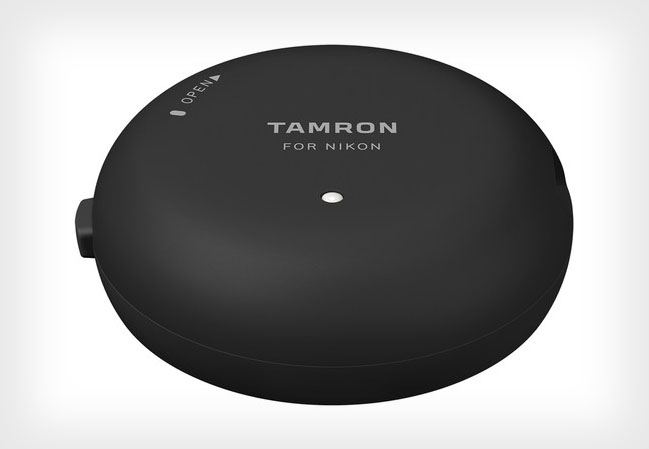 Tamron today announced a new accessory that helps photographers apply firmware updates and custom settings to Tamron lenses. It's called the Tamron TAP-in Console.

The product appears to be similar to
Sigma's USB Dock
, which is used for updating and calibrating the software and focus (respectively) of Sigma's latest lenses.
For the first time, Tamron photographers will be able to update and adjust their lenses by attaching it to the console, attaching the console to a PC or Mac, and then running the Tamron TAP-in Utility program. Previously, you had to take your lens into an authorized Tamron Customer Service Center for similar adjustments to be made.
In addition to downloading and installing the latest firmware updates yourself, photographers will be able to customize functions, adjust focusing, adjust focus limiter (setting near and far limits for lenses that have the feature), customize full-time manual focus override (turning it on and off), and adjust vibration compensation (choosing the mode you prefer).
Compatible Tamron SP lenses so far include the 85mm f/1.8 VC, 90mm f/2.8 Macro VC, 45mm f/1.8 VC, and 35mm f/1.8 VC.
The Tamron TAP-in Console will be available starting in March 2016, but pricing has yet to be announced.