There's a Complete Leica Service Business for Sale on eBay for $138,000
If you've always dreamed of owning a Leica repair business, now's your chance to do so. A complete Leica service business has popped up on eBay. It was previously owned by a Factory Authorized Leica service agent, and his complete set of tools and resources can now be yours for $138,216.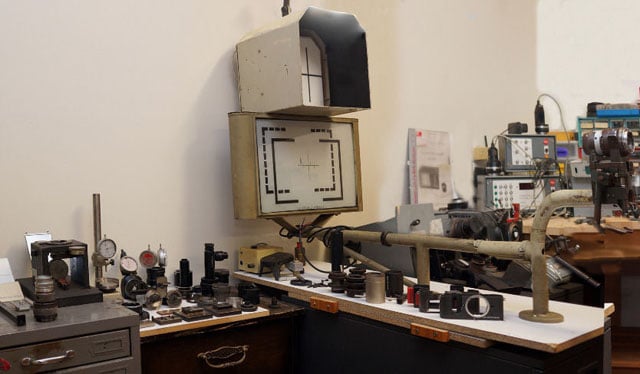 "This is a once in a generation opportunity to buy the complete set of tools, manuals and spare parts from a now retired Factory Authorized Leica service Agent," the listing says. Everything in the sale was owned and used by a technician named Jorg Heumuller, who trained with Leica in Wetzlar before being sent to Australia in 1991.
Heumuller established European Camera Service, which became Australia's only official service center during the 1990s. The business was responsible for performing all the factory service work for Leica photographers in the country, and it was filled with the entire lineup of special Leica tools that were used for working on the company's cameras.
The $138K price tag is a relative steal, the seller says. Back in the 1990s, the entire set of equipment cost the equivalent of $500,000 in today's money. The tools have since been discontinued, making them even more rare for those wishing to repair Leica gear or collect Leica history. And in addition to hardware, there's a vast collection of printed resources included in the sale.
So, if you're an aspiring Leica repair technician or a Leica collector with deep pockets, you may want to check out this unusual listing on eBay.
(via eBay via Leica Rumors)