Rare 'Fake Leica' Sculpture Shows Up on eBay for $100,000
A famous and rare stainless steel "fake Leica" camera sculpture has popped up on eBay. The asking price: $99,995 with $350 economy shipping.

We first reported on this sculpture back in 2011. It was created by Chinese artist Liao Yibai, who made three 772lb (350kg) sculptures that were subsequently displayed in Leica stores around the world.
One of the three sculptures was reportedly sold in December 2014 after it had been on display in Leica's Los Angeles store with a $1 million price tag. It was also rumored that the buyer was Minecraft creator Markus "Notch" Persson, who purchased a $70 million hilltop mansion nearby that was soon reported to have "a giant Leica camera" as decor.
In addition to these three giant Leica sculptures, Liao also made smaller versions of the sculpture that measure 17.625x30x19.25in (44.8×76.2×48.9cm) and weigh 88 pounds (40kg).
It's one of these smaller sculptures, bearing the serial number 8/12, that is now being sold on eBay by the Dutch store Leica Store Lisse.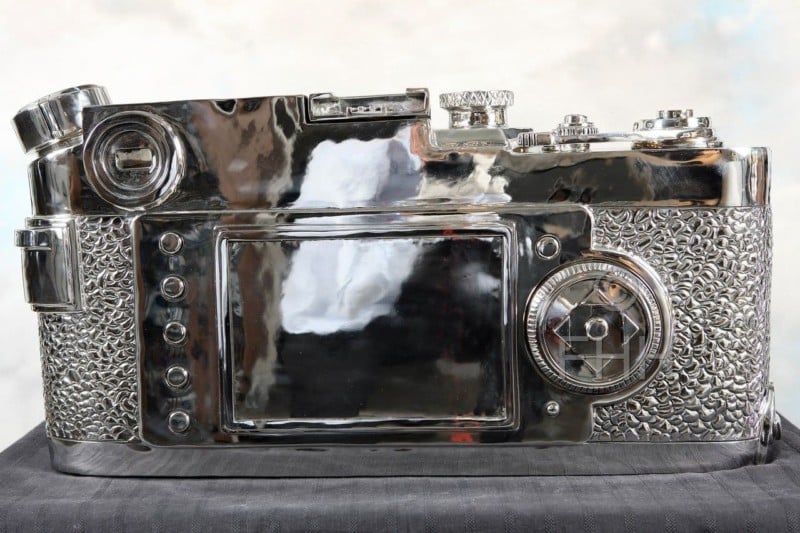 "It comes with the wooden crate included, which is especially designed for shipping this sculpture," the store writes. "One similar 'Fake Leica' recently sold at Westlicht Auction (in November 2013, lot 332) for Euro 96.000!"
"So here is your last chance to obtain a very rare art-piece which you'll not see offered on e-Bay anymore once it has been sold!"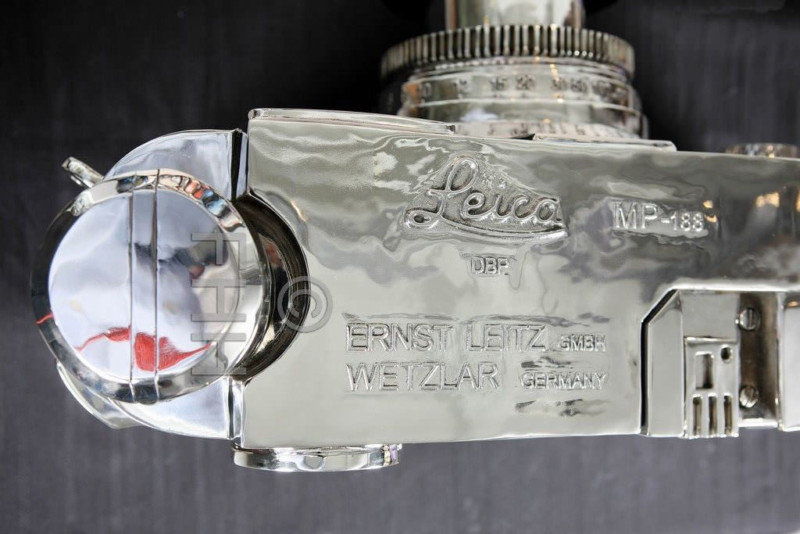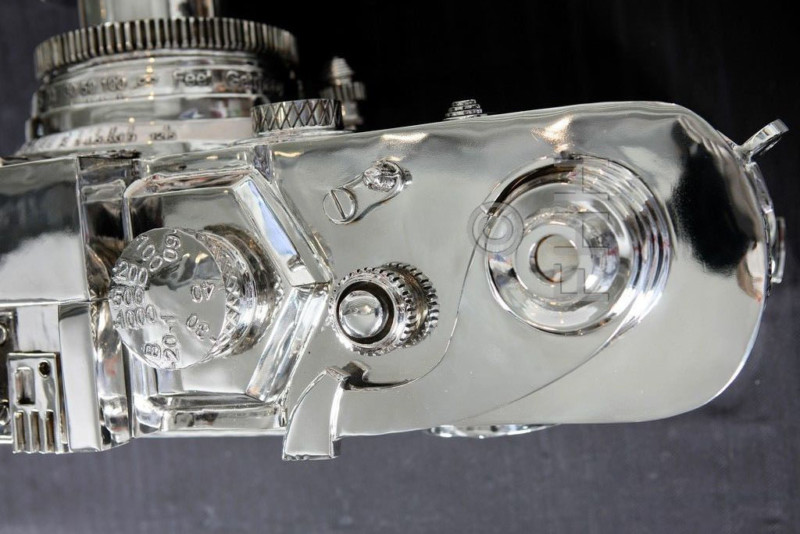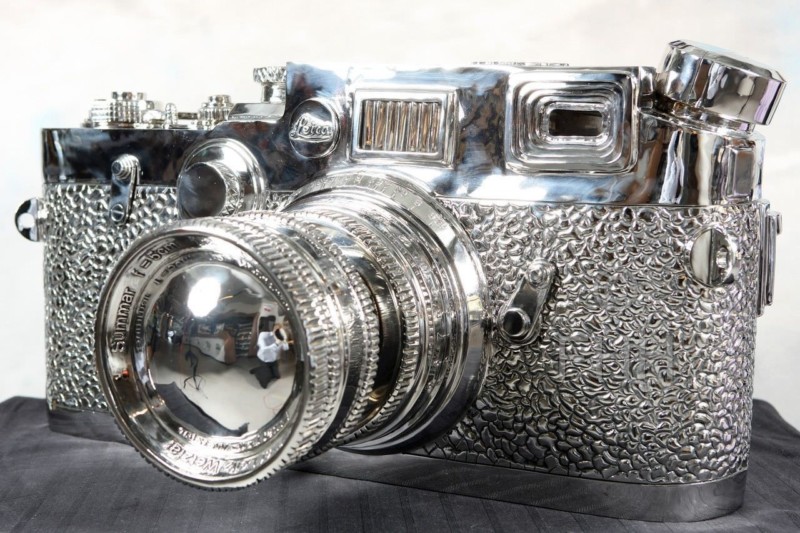 Head on over to the eBay listing if you're interesting in shelling out $100,000 or making a lower offer.
(via eBay via The Phoblographer)