Homido mini is a VR Viewer That Folds Up and Fits In Your Pocket
Homido mini is a new virtual reality viewer that's designed to be a smaller and sleeker alternative to Google Cardboard.

The device is made of plastic, and the two halves of the eyepiece can fold up to allow the viewer to easily fit inside your pocket.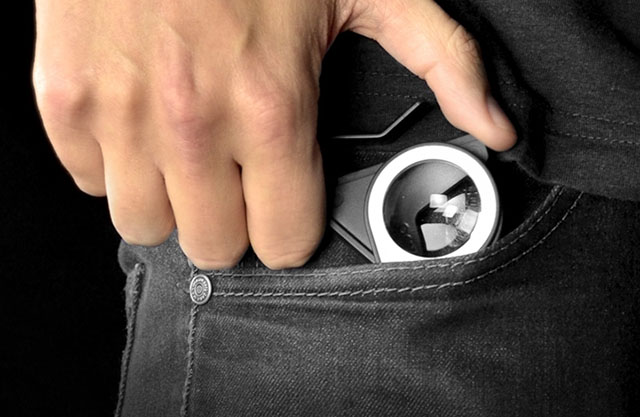 "Mini's portability, durability and affordability make VR more approachable for consumers and businesses alike," says Homido, which also makes a bulky, high-end viewer as well.
After expanding the Homido mini, you simply slide the attachment end over the middle of your smartphone. Looking through the circular eye pieces allows you to enjoy immersive virtual reality photos and videos.
The experience is similar to Google Cardboard, except you'll be foregoing the light-blocking sides that make the experience even more immersive.
If you're more interesting in portability, though, you can purchase a Homido mini for €15 (~$16.25) over on the Homido website.