These Street Portraits Were Shot From Below with an Ultra-Wide 8mm Lens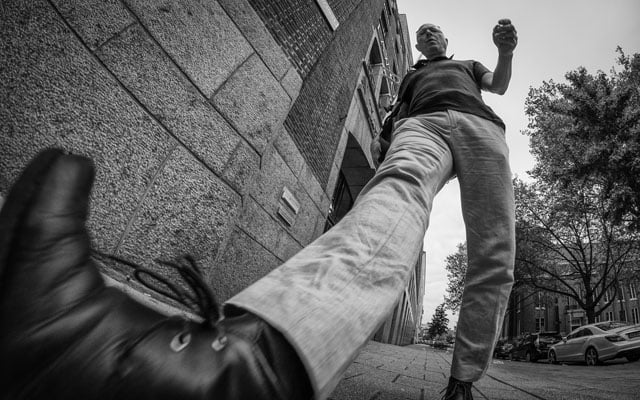 Street photographer Willem Jonkers often hits the streets of Rotterdam in the Netherlands with an ultra-wide-angle 8mm fisheye lens. He then approaches strangers and gets not only close, but low — really low.
His collection of ultra-low, ultra-wide street portraits show a "Gulliver" effect that makes his subjects look like enormous giants towering over each scene.

"By going at distances of sometimes less than one foot, my subjects fill the frame completely, but still with a good sense of the surroundings they are moving around in because of the wideness of the lenses I use," Jonkers
writes
. "The intended distortion of a fisheye lens makes that framing possible."
Here's a behind-the-scenes video showing how Jonkers recently created these types of portraits in the Dutch province of Utrecht:
The most asked question I've got in 2015: Here's the answer on video…Not all good shots (how could it be all good, right?), but you'll get a pretty good idea on how I do low angle fish eye street photography :D

Posted by Willem Jonkers on Monday, December 28, 2015
As you can see, Jonkers isn't afraid to walk right up to a passerby and position his camera near their feet:
"By the use of this lens, there's the need to go extremely close and invade the subjects private space," Jonkers says. "However, it is my strong beleive that the closer you get, the more profound the viewer's (and mine) experience will be."
Here's a set of ultra-low and ultra-wide portraits from Jonkers' portfolio: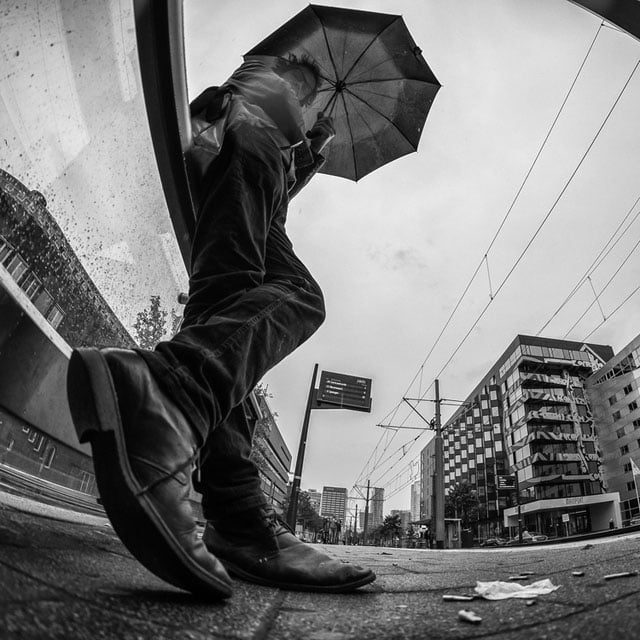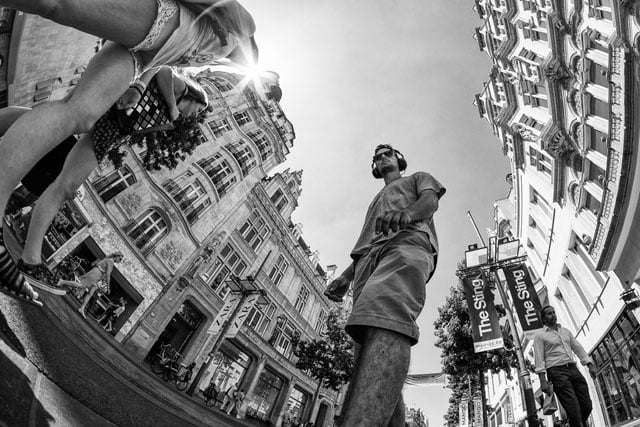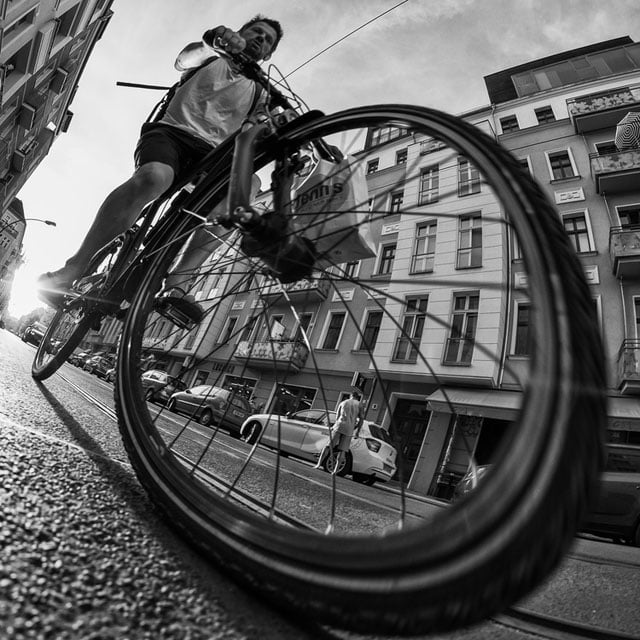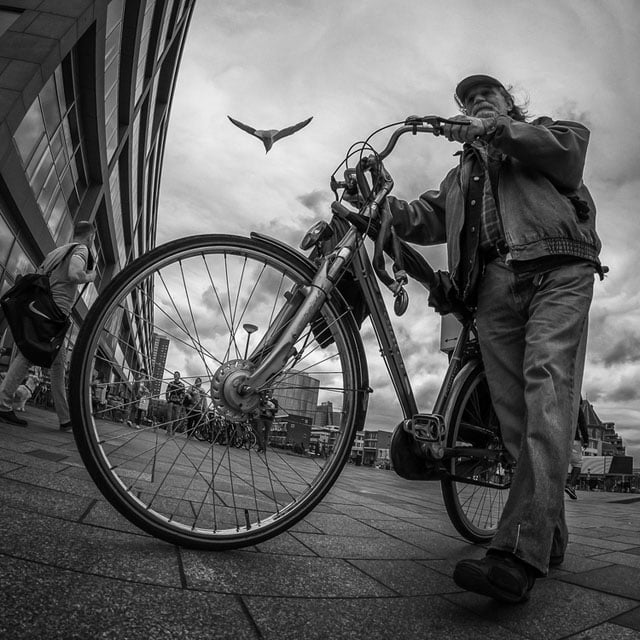 You can find more of Jonkers work over on his website and Facebook page.
(via Willem Jonkers via ISO 1200)
---
Image credits: Photographs and video by Willem Jonkers and used with permission