Samsung Patents a Smartphone with a Modular Lens Mount System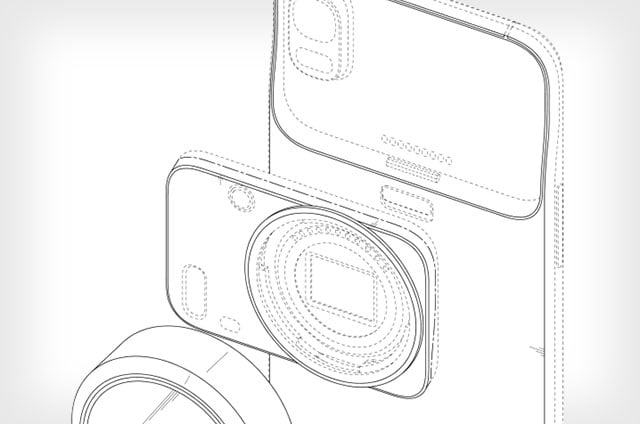 Google's ongoing Project Ara effort features a modular smartphone with interchangeable camera add-ons. It looks like Samsung is thinking about taking modular smartphone photography a step further: a new patent shows a smartphone with a modular lens mount that can be added to support interchangeable lenses.

The patent was spotted and shared by the Dutch website GalaxyClub, which says the patent shows a modular system with "an oversized lens."
It appears that the phone has a large rectangular camera space on the backside that can ordinarily be filled with a casing if you'd like to use the built-in camera and flash.
But if you'd like to upgrade the photos you capture with your phone, you can remove that casing and insert a separate module that features a different sensor and lens mount.
There have been rumors swirling around in recent months that Samsung is withdrawing from the standalone camera business, so it's interesting to see new patents that suggest a new direction for Samsung in the area of digital photography.