Photographer Takes His Camera to the Skies Above Pyongyang, North Korea
Singapore-based photographer Aram Pan of DPRK 360 has spent the past few years creating groundbreaking images inside the borders of North Korea. His latest feat: becoming the first foreigners to fly over Pyongyang in a North Korea-built light airplane.
The 15-minute video above is Pan's documentation of this pioneering aerial photo shoot.

"We work together to try and push the limits to what can be achieved in North Korea," Pan tells PetaPixel. "We work with the local officials to constantly make our requests known."
"Since 2013, I have been allowed to do things previously not possible and have opened up the avenues for new media possibilities."
He shot the world's first collection of 360-degree virtual tours back in 2013, the first state-sanctioned GoPro footage in 2014, and many other "world's firsts" when it comes to photography and videography in the secretive kingdom.
Starting last year, Pan began petitioning the North Korean government for permission to shoot aerial photos and videos over Pyongyang, the capital city. In November 2015, the country launched the first helicopter joyrides in which picture-taking was allowed. Pan was personally invited by North Korean officials to take an exclusive ride on a one-of-a-kind locally-made light plane.
Here are some of the photos Pan captured while soaring high above Pyongyang: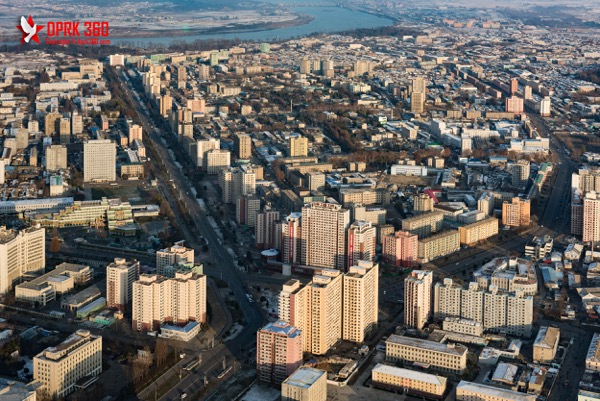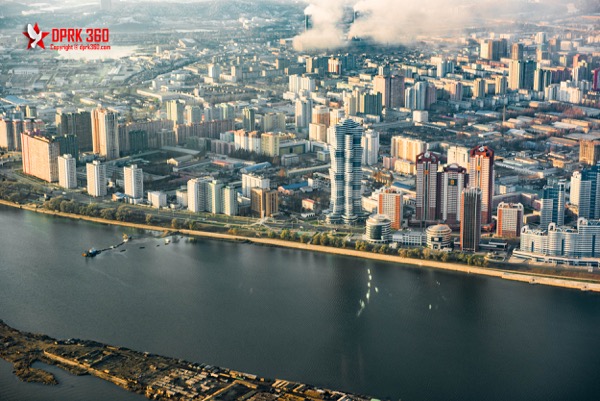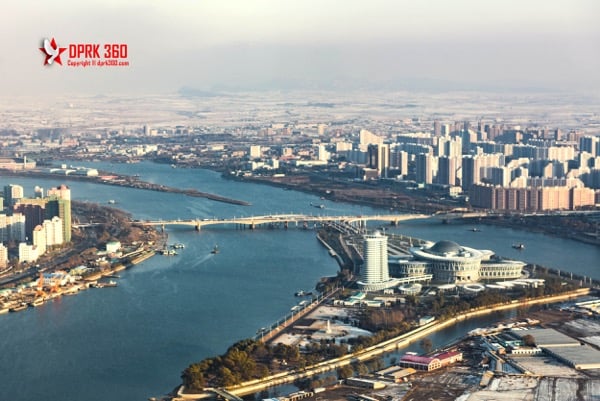 Helicopter joyride packages are now available for tourists through the Chinese tour company Young Pioneer Tours, allowing photographers to capture aerial photos that were previously impossible for foreigners to shoot.
---
Image credits: Video and photographs by Aram Pan/DPRK 360 and used with permission