How to Make a Portrait Look Like Wet Plate Collodion Using Photoshop
Love the look of wet plate collodion photographs? Did you know you can give any digital photo that same look using Photoshop? It's a technique that can be learned in about 10 minutes.

Retoucher Antti Karppinen is starting a new YouTube channel called Alias Academy, and his first video tutorial is on how he recreates the look of wet plate using Photoshop:
"I really like the look and feel of these kind of images," Karppinen writes. "For me the basic photograph is the starting point and I try to capture people as they are. Then I go ahead and try to create something more, and for this series I have tried to capture bit more of that old feel to the images."
In the tutorial, Karppinen steps through the different layers he used to turn this digital portrait:
…into this wet plate collodion look-alike:
One of the biggest steps in the process is using Channel Mixer, setting the image to monochrome, and then boosting the Red, Green, and Blue channels in order to make the photo "pop" and bring out the details of your subject's face.
Here are a few more faux wet plates created using this same technique: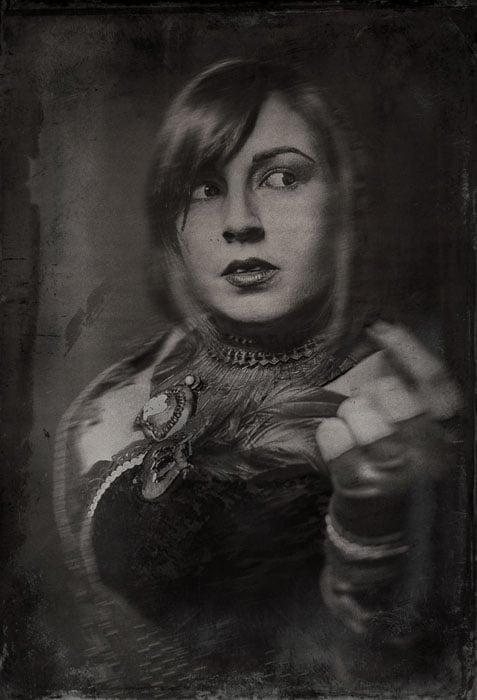 Subscribe to Alias Academy on YouTube if you'd like to stay updated on future video tutorials like this one. You can also find more of Karppinen's work on his website and in previous posts we've published.