NPPA Sues Wyoming for Threatening Photographers' Rights with Recent Law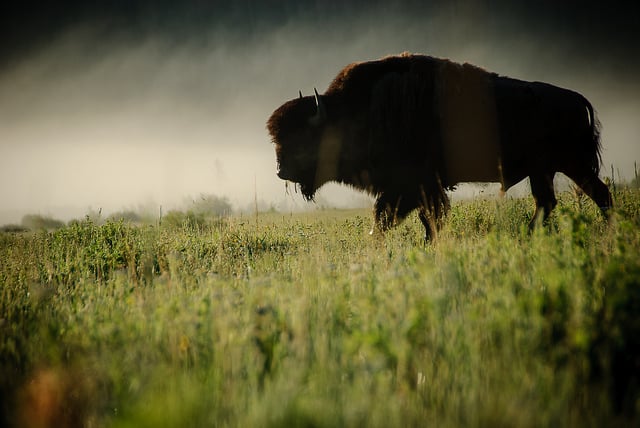 The National Press Photographers Association (NPPA) announced this week that it has joined in on a new lawsuit filed against the state of Wyoming over recent laws that criminalizes "data collecting" in "open land." Among other things, the NPPA argues that the laws put photojournalists on the wrong end of the law for legitimate work.

As we reported back in may, the "
Data Trespass Law
" was allegedly pushed forward by the powerful ranching community in Wyoming — a group that is said to have an interest in covering up the fact that many of the streams in the state have been contaminated by E. coli from their grazing cows.
The laws make it a crime for people to "collect resource data" (e.g. a photo) from "open land" if the person intends to submit that data to a federal or state agency. Photographers immediately reacted to the law, arguing that the overreaching terms infringe upon photographers rights.
The NPPA agrees. On Tuesday, September 29th, the group joined a "diverse coalition" of conservation, press, academic, and animal-protection groups in suing Wyoming in federal court in order to have the laws struck down for being unconstitutional.
"NPPA members often photograph and record open land in Wyoming, whether documenting the environment, wildlife, weather emergencies, or to simply document and share the grandeur of that great state," says NPPA president Mark Dolan. "The state of Wyoming has unjustifiably put photojournalists at risk of civil suit and criminal prosecution for this important work, and more importantly, they have jeopardized the public's right to receive the information and images photojournalists provide them."
The NPPA says that "laws are written so expansively that they could even be interpreted to criminalize submission of photographs to the National Park Service from some popular tourist sites in the state such as the Grand Tetons, Devil's Tower and Yellowstone National Park."
You can read the full text of the law for yourself here. The full text of the lawsuit against Wyoming can be found here.
---
Image credits: Photographs by Loren Kerns and Mia & Steve Mestdagh