Photographers Wary of New Wyoming Law Against 'Data Collecting' in 'Open Land'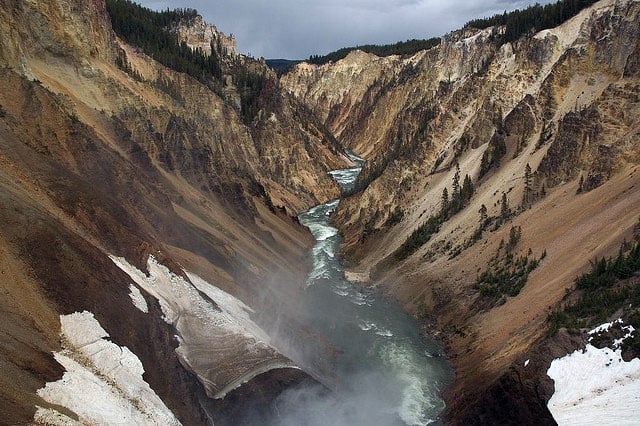 There have been a number of controversial bills and laws lately, some of which have been pulled or vetoed after protests from photographers and the public. The latest legislation to raise eyebrows comes from the state of Wyoming, which passed a new law in March that prohibits collecting data about the environment to share with the government. Problem is, the wording is so broad that it infringes on photographers' rights.

In a piece published over at Slate, University of Denver law professor Justin Pidot writes that the law was pushed forward by the powerful ranching community in Wyoming, which wants to hush up the fact that many streams in the state are contaminated by E. coli from grazing cows.
Rather than enforce new laws on how herds must be managed, the state has passed a law that is aimed at preventing the flow of information — information that includes photographs, Pidot says.
The new law is of breathtaking scope. It makes it a crime to "collect resource data" from any "open land," meaning any land outside of a city or town, whether it's federal, state, or privately owned. The statute defines the word collect as any method to "preserve information in any form," including taking a "photograph" so long as the person gathering that information intends to submit it to a federal or state agency. In other words, if you discover an environmental disaster in Wyoming, even one that poses an imminent threat to public health, you're obliged, according to this law, to keep it to yourself.
Pidot also offers up a simple example of what is now technically illegal in Wyoming:
Imagine visiting Yellowstone this summer. You wake up before dawn to take a picture of the sunrise over the mists emanating from Yellowstone hot springs. A thunderhead towers above the rising sun, and the picture turns out beautifully. You submit the photo to a contest sponsored by the National Weather Service. Under a statute signed into law by the Wyoming governor this spring, you have just committed a crime and could face up to one year in prison.
Here's the text of the newly passed law, in case you'd like to read it for yourself:
Although this new law isn't targeting ordinary photographers by any means, the fact that it's so vague and that it infringes on free speech is cause for concern.
"Anyone with a passing familiarity with our Constitution will recognize that the Wyoming law is unconstitutional," Pidot writes. He's now calling for the U.S. Department of Justice to file a lawsuit to invalidate the new law.
---
Image credits: Header photograph by Forrest Norvell, and geothermal pool photo by Esther Lee