District Attorney Warns Parents About Sneaky Photo-Hiding Apps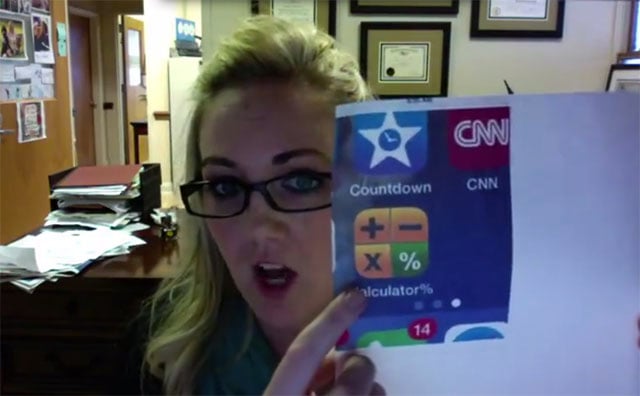 Quite a few parents got a rude awakening this past week after an Alabama district attorney released a video that reveals one way kids are hiding secret photos right under their parents' noses.

34-year-old district attorney Pamela Casey of Blount County posted this short video to Facebook that warns of an iOS app called Private Photo (Calculator%):
The app is just one of many that helps people keep a private photo collection behind the guise of some innocuous app (in this case a calculator).
On the iPhone's home screen, Private Photo (Calculator%) looks like a perfectly ordinary calculator app — it even works as one. Punch in a secret code, however, and the calculator disappears, revealing a private photo collection that's hidden away from public view… and parents.
"Look at your child's phone. If you see Calculator%, you're going to want to talk to your child about what their secret code is," Casey warns. "They have that code there to hide photos."
It's clear that parents are alarmed: the video has amassed over 10,000 Likes and 115,000 shares on Facebook in just a few short days after it was posted.
(via Pamela Casey via Mashable)