Polaroid Snap: A New 10MP Instant Digital Camera
Polaroid today announced its new 10-megapixel Polaroid Snap instant digital camera, which the brand calls "the perfect blend of nostalgic Polaroid instant photography and sleek modern design.

This latest camera in Polaroid's instant digital line has a simple compact camera form factor and a design that matches the brand's latest ZIP instant photo printer and Cube action camera.
Instead of using ink or processing chemicals, the Polaroid Snap creates 2×3-inch prints in just under a minute with Zero Ink (AKA ZINK) technology and its special heat-activated dye crystals. New photos can be snapped while existing ones are printing, and photos are also saved via a Micro SD card slot (with up to 32GB of capacity) for transferring to a computer or sharing on social networks.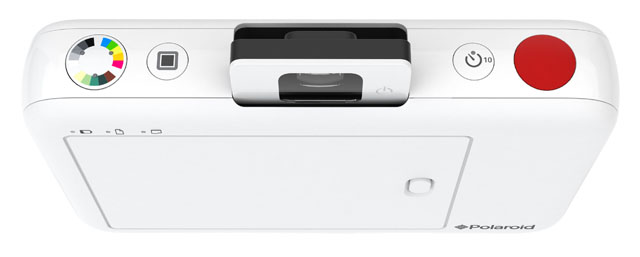 Other features include a photo booth mode (for shooting 6 photos in 10 seconds) and the option to toggle the Polaroid classic border logo on and off in your instant prints.
The new Polaroid Snap will be available in late 2015 in black, white, red, and blue for $99.