Polaroid's Cube+ Action Camera Adds Wi-Fi and New Colors to Its Arsenal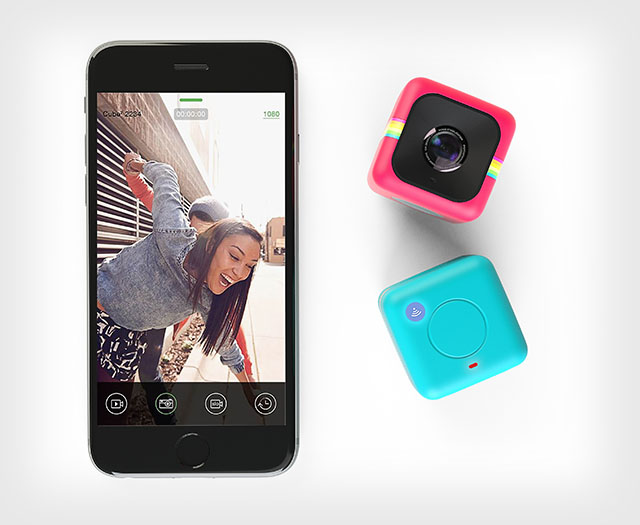 Polaroid's Cube action camera presents an excellent option for adventurers on a budget. The Cube's CMOS sensor can capture decent 1080p video at 30fps, along with 6MP still JPEG images. Now, the company has announced the Cube+: the next iteration of the action camera series that will be presented at CE Week 2015. Along with two new 'funky colors', the Cube+ will be receiving built-in Wi-Fi.


The new Polaroid Cube+ is described as maintaining the same "innovative design elements consumers love about the first generation," while adding on Wi-Fi capabilities. The built-in wireless functionality will allow users to control and view their Cube+ through mobile phone apps. Users will also be able to edit, save, print, and share their content directly through the app itself. Printing will require Polaroid's Zip mobile printer, which is also receiving two new color models this year in pink and glow-in-the-dark green.
Besides adding Wi-Fi and being available in new colors, the Polaroid Cube+ will be very similar to the previous generation. The new model will still retain the same 6MP CMOS sensor and 124-degree wide angle f/2 lens. The battery of the original Polaroid Cube was advertised at 90 minutes; it is unknown how Wi-Fi abilities will affect the new model.
The new Polaroid Cube+ will be available this August for $150. If you don't have a need for Wi-Fi, then you can pick up the original Polaroid Cube for $100. The original version will also be available in the two new colors, pink and glow-in-the-dark green, late August.