100 Cameras Were Given to the Homeless in London. Here's What They Captured.
Cafe Art is a UK-based initiative that aims to connect the homeless with their wider community through art and photography. The project was founded in 2012, and since then they've hung up artwork in more than 20 cafes across London.
Back in July, Cafe Art handed out 100 Fujifilm disposable cameras to homeless people in London, connected them to photography training with the Royal Photographic Society, and asked them to shoot photos with the theme "My London."

80 of the cameras were returned, and over 2,500 photos were developed. 20 photos were then chosen by a selection panel consisting of representatives from Fujifilm, Amateur Photographer, The London Photo Festival, Christie's and Homeless Link.
Those photos were then presented to the public, which submitted over 2,400 votes earlier this month to select the images for an upcoming calendar.
Here are the 12 photos that made the cut: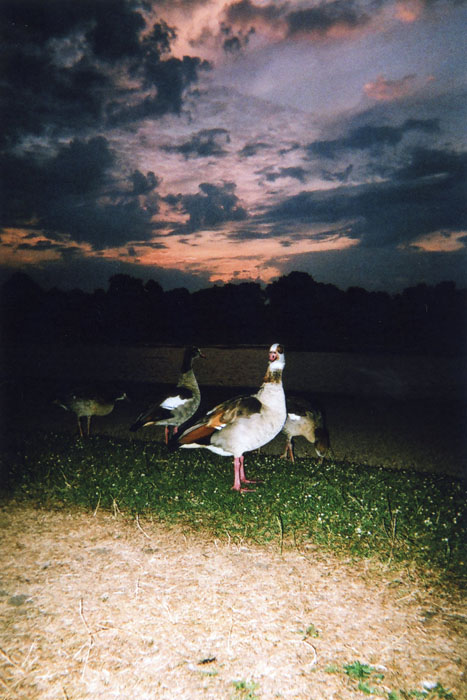 Cafe Art is now running a Kickstarter fundraising campaign to launch the 2016 My London Calendar. The calendar will feature the photos alongside stories from the photographers, raising awareness in the general public about issues of homelessness from the personal perspective of those affected.
A contribution of about $14 will help pre-order a calendar when it's published. "All the money raised goes back into the project," Cafe Art says, "either to pay for the printing of the photographs and calendar, rewarding the winning photographers, buying art materials for art groups affected by homelessness or helping individuals attend art courses."
"Art is seen as a major way for people to recover from the trauma of being homeless."
Head on over to Kickstarter if you'd like to participate by contributing to the calendar project. You can also find more photos captured by participants on the Cafe Art Facebook page.
Cafe Art 2016 My London Calendar [Kickstarter via Amateur Photographer]
---
Image credits: Photographs provided by Cafe Art and used with permission