Testing the Sony a7R II on a Huge Canon 600mm Lens
Last week, we shared a video showing how the Sony a7R II has greatly improved autofocusing with Canon EF lenses using a Metabones adapter. Photographer Yannick Ciancanelli did some similar tests using a Fotodiox adapter and a wide range of Canon lenses, including the massive $11,499 Canon 600mm f/4.
Ciancanelli's findings weren't as positive as what other photographers are reporting.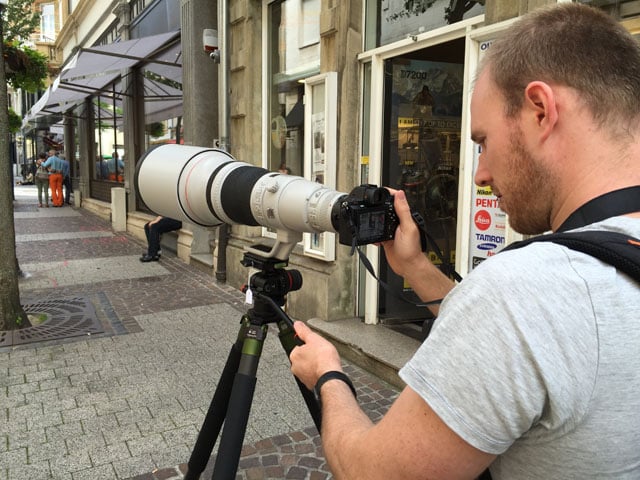 Autofocus didn't work with some older lenses (e.g. 85mm and 135mm). For others (e.g. 100mm and 70-200mm), autofocus performed decently well. The 600mm f/4 produces sharp photos, but the AF compatibility with the a7R II leaves something to be desired.
Here's a video showing the a7R II with a Canon 600mm mounted to it (or perhaps the other way around):
A couple of sample shots from the camera/lens pairing:
"This stunning lens' AF, sadly, does not work that well," Ciancanelli writes. "Focus picks up sometimes. It depends on contrast and subject. Face detection helps a lot. Without it the lens would be lost, but when faces show up then boom it's nailed."
You can find more videos and sample photos from the different Canon lenses Ciancanelli tested in this blog post he published.
(via Yannick Ciancanelli via sonyalpharumors)
---
Image credits: Photographs by Yannick Ciancanelli and used with permission