5 Photoshop Tricks You (Probably) Don't Know
The Photoshop Training Channel published this great 9-minute video with 5 useful Photoshop tricks that the majority of casual Photoshop users probably have never learned before.

Here's a quick overview of the different tricks and techniques shared in the video (watch the video above for details on how to use them and for examples of what they do).
#1: Advanced blending options
Uncheck "Transparency Shapes Layer" in the Layer Styles panel to make pixels blend differently when using blending options.
#2: Precise lens flare
You can bring up a special "Precise Flare Center" box to add a lens flare to exact coordinates in your photo.
#3: High contrast clouds
Instead of the usual clouds layer you get when you render clouds, you can render high contrast clouds.
#4: Black and white for color control
You can use a black and white layer to control the luminosity of specific colors in your photo.
#5: One image in two windows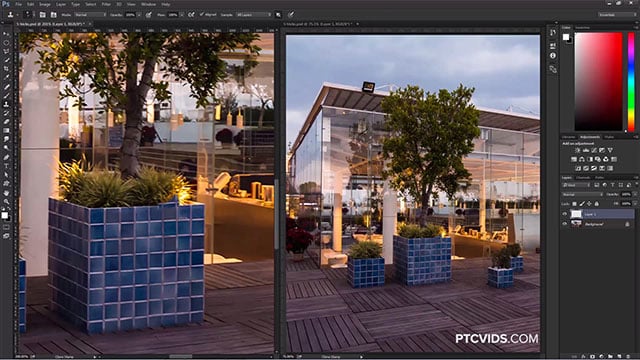 You can have the same photo open in two windows that are side-by-side, with one view zoomed in and one view zoomed out.
---
Again, be sure to watch the video at the top of this post for details and examples. If you enjoyed this video, you can find more from the creator (and subscribe) over in this YouTube channel.
---
Image credits: Video and still frames by Photoshop Training Channel