Trey Ratcliff Designed an Ultimate Camera Bag, and Now It's Blowing Up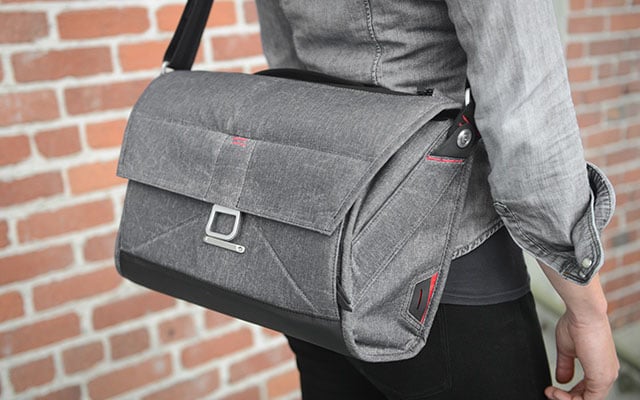 It seems that when the Internet's most followed photographer designs a camera bag, the world of photography listens. Travel photographer Trey Ratcliff has teamed up with Peak Designs to create an ultimate camera bag for photographers, and the dynamic duo has just raised over $500,000 in its first day on Kickstarter to launch their creation.

The bag Ratcliff and Peak Designs created is called The Everyday Messenger. It's an innovative camera bag that can also double as an everyday messenger bag when you're not hauling your camera gear around. Over ten months of design and development went into making sure every single facet of the bag is perfected.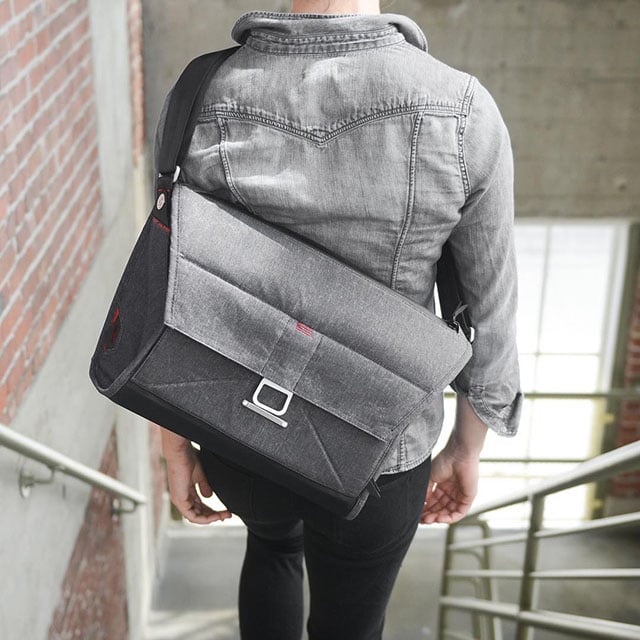 "When something is 'totally dialed,' that means that every last bit of it does its job perfectly and fits together flawlessly," Peak Design says. "This bag is totally, indubitably, unequivocally dialed."
One focus for the Everyday Messenger is flexibility: its new removable FlexFold foam dividers are about 1/3 as thick as traditional dividers, allow the bag to expand and contract, and can be tucked away compactly when not in use.
The semi-rigid outer shell of the bag also grows and shrinks depending on what you need to carry. It offers 13.5L of capacity when compact, but can grow to hold 20.5L when filled up — all without using any "slack material."
You can wear the Everyday Messenger as both a messenger bag or as a sling-style bag over your shoulder, thanks to the different ways the straps can be worn (there's a removable stabilizer strap too for more security and weight distribution).
On the front of the bag is a new patent-pending MagLatch, which replaces the traditional buckles and clasps found on other bags. It's a digital-safe magnetic latch that lets you open and close your bag securely, blindly, and with one hand.
Materials-wise, the bag is both durable and water-resistant. The shell is made from a special lightweight synthetic canvas that repels water, and high-density foam behind it protects your gear from bumps. Peak Design believes this bag will last your lifetime, so they're offering a lifetime guarantee to put their money where their mouth is.
There's plenty of storage space and ways to access those compartments: there's a main compartment, a quick-access zipper, a 13-15-inch laptop sleeve, a front panel with 8 stretchy compartments, 2 external side pockets, and a Capture clip on the outside for temporarily holding your camera.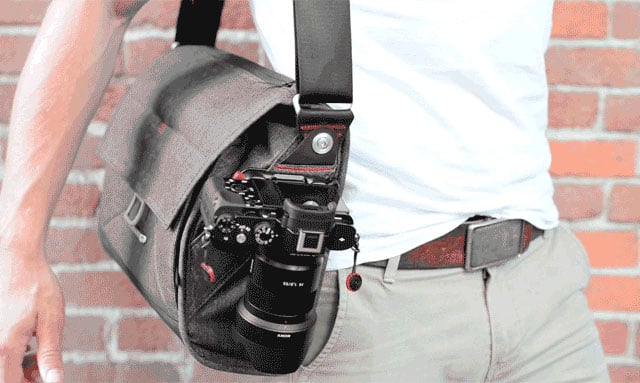 Here's a short promo video that shares the story of how the Everyday Messenger was created:
If you're interested in picking up an Everyday Messenger bag for yourself, you can join thousands of others in doing so over in its Kickstarter campaign. A contribution of $195 will give you your choice of the Everyday Messenger in either Charcoal or Heritage Tan colors. Bigger contributions carry better rewards, including "Field Pouch" companion bag for carrying little items.
The expected retail price of the Everyday Messenger is $250 when it launches in late 2015 or early 2016.
The Everyday Messenger [Kickstarter via Fstoppers]