How a Nikon F3 Still SLR Was Modified to Film Indiana Jones in 1983
Did you know that a Nikon F3 still photography film SLR was used to shoot the 1984 movie Indiana Jones and the Temple of Doom? The mine cart chase scene in the film would have been too expensive if the track were built to scale, so George Lucas and Steve Spielberg turned to the special effects team at Industrial Light and Magic. They modified a Nikon F3 to shoot the chase scene in miniature using stop motion.

By adding a large film magazine and motor drive to the back of the camera, the team created a stop-motion camera that could expose 50 feet of motion picture film for just 15 seconds of action. In total, the scene took 4 months to shoot, with 24 still frames going into each second of action.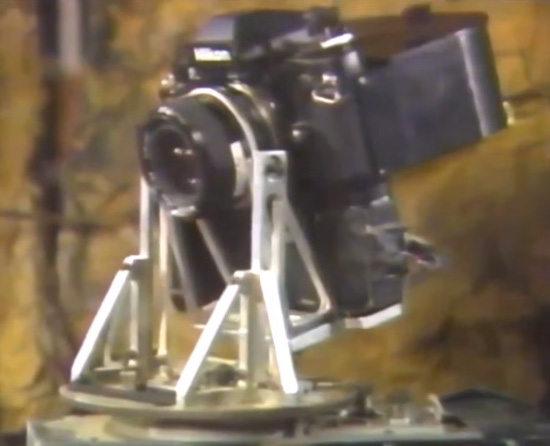 Here's a fascinating 8-minute behind-the-scenes video that offers a glimpse into how the Nikon F3 was modified and used for the film:
This unique project was also featured in an article published in the August 1985 edition of Popular Photography magazine. The Nikon F3 used in the movie became known as the NikonFlex. It sold for $10,100 at auction back in 2011.
(via Nikon Rumors)