Old Film SLR Converted into a Slit-Scan "Photo Finish" Camera
Slit-scan cameras are used to shoot finish line photos due to the fact that recording a moving subject along a strip of film makes it impossible to miss any frames. Engineer and photographer James Guerin was interested in the distinctive look, so he went about building his own slit-scan film camera using an old Pentax SLR.
He ended up with the heavily modified camera seen above: a Pentax ME Super SLR that's equipped with a special winding system that automatically moves film across a narrow slit as the photos are being exposed.

The camera features a fancy electronic speed control system wired into the Pentax film winder. It has an LED readout of the power level — a setting Guerin sets based on focal length, speed of subject, and distance to subject.
Guerin tells us,
The resulting images are unique and surprising. I love the look of the subjects frozen in motion against the clean candy stripe background. I love the motion artifacts such as the elongation of a subject's foot planted on the ground.
Here are some photographs shot using the camera: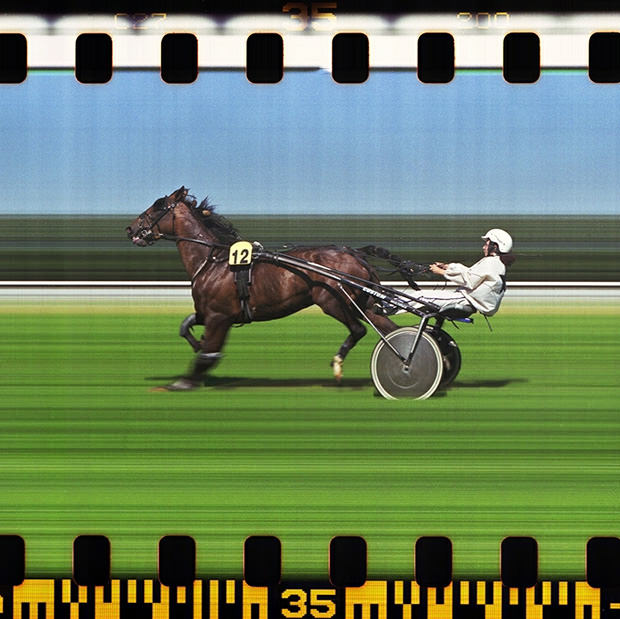 You can find more of Guerin's slit-scan photos in this Flickr set. He also has a longer writeup detailing this project on his blog.