Major Irish Newspaper Boycotts Taylor Swift Concert Photos Over 'Restrictive' Contract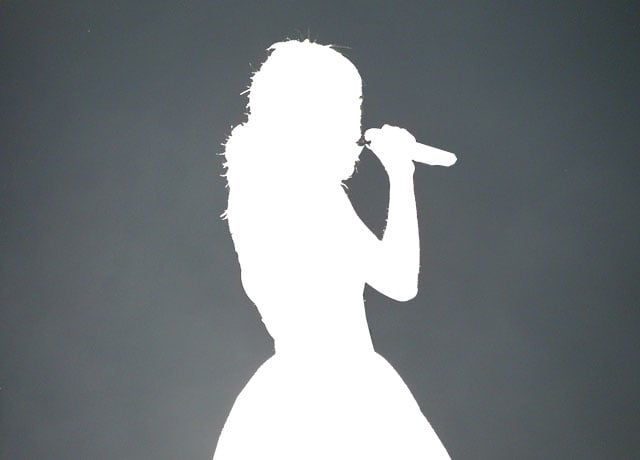 At least one major newspaper is taking a stand against Taylor Swift's concert photography contract, which has generated quite a bit of discussion in recent days over its 'restrictive' and 'unfair' terms. The Irish Times, Ireland's second most popular newspaper, explained today that it chose to leave out photos entirely rather than sign Swift's contract.

Swift played in the first of two sold-out shows in Dublin last night, but The Irish Times decided not to include any photography in its coverage of the concert. In an article titled "Why there's no photo of Taylor Swift's gig in today's 'Irish Times'," the newspaper explains that they had issues with "a number of onerous restrictions" in Swift's photo authorization contract.
"The terms and conditions of the contract are exceedingly restrictive and just not feasible for a working newspaper and website," says Irish Times deputy picture editor Brenda Fitzsimons. "The photographs may be used on a one-time only basis and by signing her contract we grant Swift perpetual, worldwide right to use the published photographs in any way she sees fit."
Under the terms of the contract, the one-time use permission for any photo elapses at the end of 2015. Any additional use of a photo taken under the contract requires explicit written authorization from Swift or her agent. Furthermore, those found to be breaking the contract agree to have their equipment confiscated or destroyed.
The Irish Times writes that these restrictive contracts are becoming more and more common these days as artists and their representatives try to make sure all potential revenue sources are under their control.
"Once, allowing photographers to snap live shots was a way of promoting an artist," the paper says. "Now, it's seen as giving an unscrupulous snapper the means to produce an unofficial Taylor Swift calendar or book."
---
Image credits: Header illustration based on photo by Jana Beamer, second illustration based on photo by VersusLiveQuizShow