Review: Capture Another Dimension with Samsung's 45mm f/1.8 2D/3D NX Lens
From time to time, a lens will appear that we can't help but develop a desire to test. Samsung released a 45mm f/1.8 NX lens, but neither the focal length nor the aperture are what make it attractive; this $500 lens can shoot photographs in not only two-dimensions, but three-dimensions. That's right, this piece of kit brings 3D photos and videos to your Samsung NX series camera at the flip of a switch.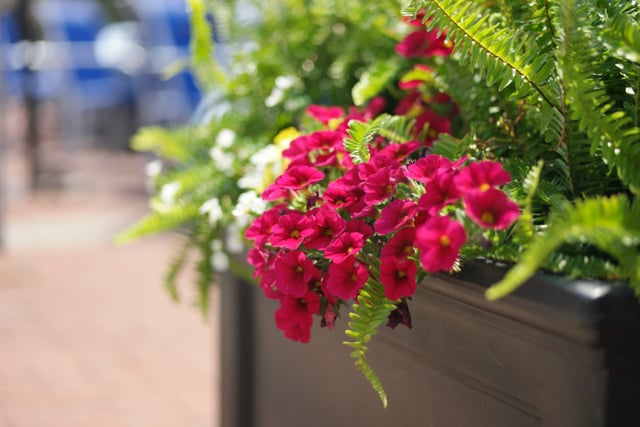 The Samsung 45mm f/1.8 2D/3D NX lens won the best mobile imaging innovation award back at the TIPA awards in 2013, and is available on the market for those who want to capture their life and work in 3D. The standard mode allows you to capture full high-resolution photographs while the 3D mode steps you down into a lower 16:9 resolution for immersive capturing.
The 45mm f/1.8 lens comes in two different color options to match your NX unit: black or white. Unboxing the glass was quite a pleasant experience as we could imminently feel the unit's solid metal body. The lens is quite light and compact weighing in at only 122g and measuring 44.5mm long. There are no cheap plastic concerns here – Samsung has used premium supplies to craft this lens.
The front of the lens proudly proclaims that the lens has a 45mm focal length with a 1.8 f-stop and 2D/3D capabilities. Due to the lens' design, we quickly found that switching the unit into 3D mode caused us to lose a number of stops due to a smaller aperture and a decrease in resolution.
The 45mm f/1.8 is constructed of 7 elements in 6 different groups with a maximum 34.7-degrees of view coverage. The unit can focus as close as 0.5m to a subject, so macros and close-ups are not the ideal use of this lens. Samsung touts the lens' 'smooth and silent autofocus system', and we fully agree – this lens is dead silent.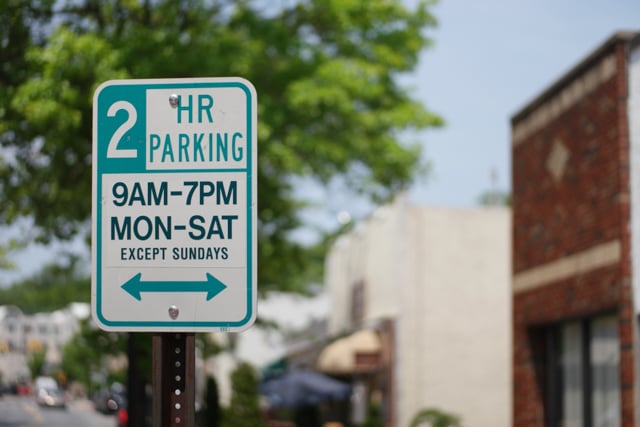 First, however, we would like to talk about the unit's 2D capabilities. Functioning as a standard 45mm f/1.8 lens, the unit produced wonderfully crisp and sharp images welcomed at the $500 price point. We were even more excited to discover that lens did an excellent job overcoming chromatic aberration even when shot on a day with blindly bright sunlight.
The images captured by the lens provided nice contrast, and we quite enjoyed using it during our tests. Unlike the previous Samsung kit lens we tested with the NX500, we found this lens to deliver images you can't help but to love.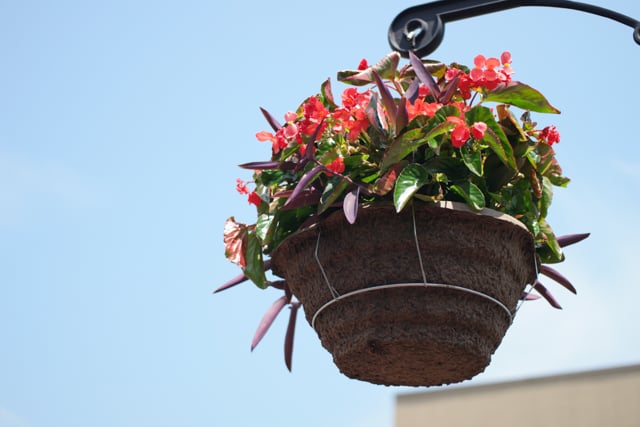 Then, of course, there is the '2D/3D' switch – engage it and you are sent into an entirely different world of adventure with your NX unit. Let's get this out of the way: shooting 3D photographs is fun and different. The lens takes quite a step down in speed and resolution, but nevertheless the process is exciting and rewarding.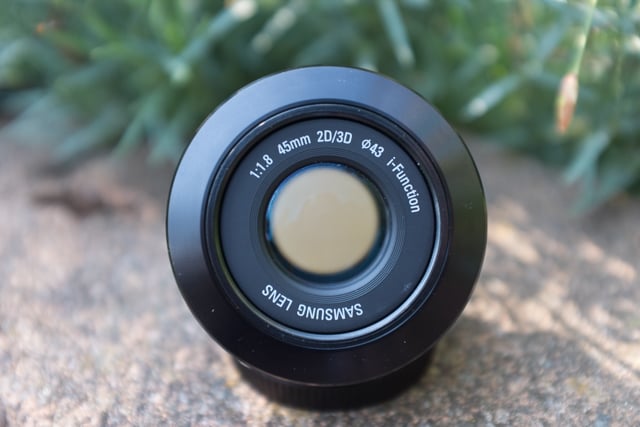 Immediately, once you begin shooting, the minimum aperture of the lens is increased to f/3.5, the field of view is changed to 16:9 and your resolution is decreased to 5.9 MP (on our NX500). You also lose the ability to control the aperture, shutter speed, and ISO of the camera. A 'non-auto mode' can be enabled, allowing you to control white balance and exposure compensation – nothing more. To view the images we shot in 3D, you can visit our download link here – a compatible 3D monitor is required. Our full collection of 2D images are available on the PetaPixel Flickr.
So far, it sounds like shooting in 3D mode is a loss – it is in a few ways. However, it is a loss of control, not a loss of creativity or enjoyment. Remember that 5.9 MP still produces an image that is 3232 x 1824 – that is still quite large. Videos can also be recorded in 3D mode, but at a maximum resolution of 1080p. Images captured while in 3D mode appeared just as sharp and clear as those captured while in 2D mode.
The question in the end is whether or not you should slam down $500 of your hard-earned money for this lens. The answer: probably not. Samsung has made an excellent lens, but 3D continues to be a niche not taken advantage of by the general media consuming audience. If you want a lens that shoots 3D, be it limited, this might be an option for you.
However, for most people, we would recommend forgoing the 3D capabilities of this lens and picking up Samsung's regular 45mm f/1.8 NX lens for half the price. It is a very similar lens, but with a different internal configuration that does not allow for 3D shooting.