Here's a Bright Idea: Eco-Friendly Film Canisters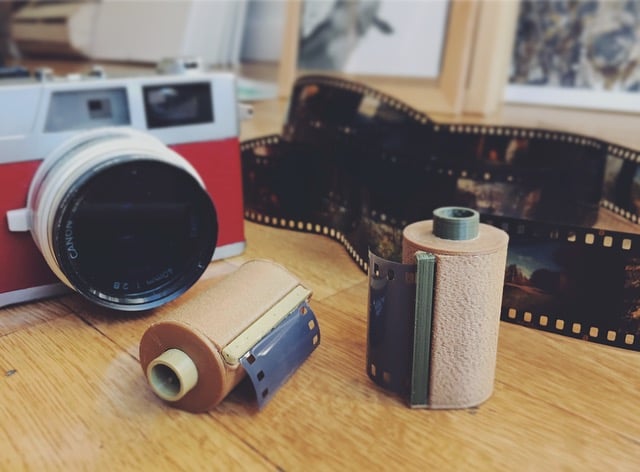 Like single serving coffee pods, film canisters aren't exactly the environment's best friend. One startup over in Italy is trying to change that. Called compagnia-imago, the company is trying to create a high-quality eco-friendly film canister that's biodegradable, compostable, an reusable.

The film rolls look like little brown and green cardboard tubes rather than the black film canisters used throughout the history of 35mm photography. They're created entirely out of wood and bio-resistant plastic that's derived from plants and sugar beets.
Each canister has a standard size and can be refilled with your own 35mm film by unscrewing the cap, allowing you to feed your love of film photography without contributing to canisters piling up at your local landfill.
compagnia-imago says the rolls are now in production, and they're hoping to have a first batch of 100 units ready in the coming days, offered both empty and pre-loaded with black-and-white film. You can follow along with the project on the company's website.
(via compagnia-imago via Japan Camera Hunter)