Conflict Photographer David Guttenfelder Shoots Ad Campaign on Veteran Suicide
Conflict photographer David Guttenfelder has spent 20 years photographing war overseas, but for his latest assignment, he was asked to point his camera at a different kind of war that's raging here at home: veterans committing suicide.

Guttenfelder was recruited by ad agency Crispin Porter + Bogusky for a series of ads for Mission 22, an initiative aimed at ending veteran suicide in America. The name is based on the statistic that an average of 22 veterans end their own lives every day in the US, making suicide, not war, the current leading cause of death in the military.
The photographer visited the homes in which veterans died, photographing these normally unseen battlegrounds — their rooms, garages, and yards.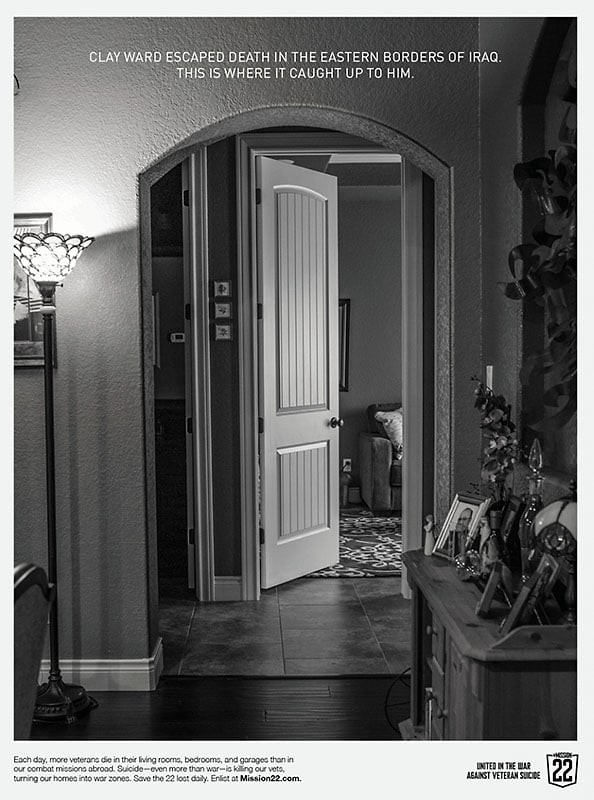 Here's a short video in which Guttenfelder talks about this project:
The resulting series of ads are set to run in a number of major magazines (e.g. Fortune, Money, Esquire) and on outdoor billboards in cities where these veterans lived.
(via AdWeek via American Photo)