Hipstamatic War Photography on the Front Page of the New York Times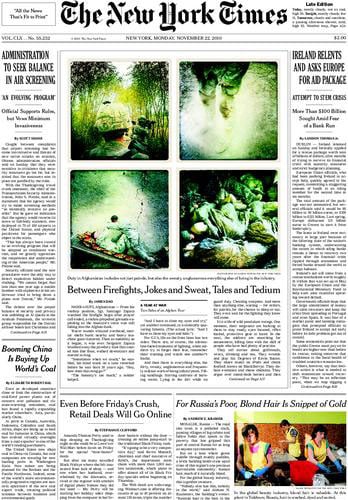 If you're subscribed to the New York Times, you might have noticed some unique-looking war photographs featured as the top story when opening up the paper yesterday. The four photographs were actually iPhone photos taken by NYT photographer Damon Winter in Afghanistan, and processed with the popular app Hipstamatic. Earlier this year AP photographer David Guttenfelder did the same thing in Afghanistan with an iPhone and a Polaroid filter app.
You can view a gallery of Winter's Hipstamatic war photos over on the NYT Lens blog.