Chance Double Exposures Shot with a Kodak Reflex II from 1948
"Fortuitous Layers" is a project by photographer Adam Allegro, who used an old Kodak Reflex II from 1948 to shoot random double exposures of San Francisco.

After arriving in SF to study for a MFA degree at the San Francisco Art Institute, Allegro began doing street photography with the medium format Kodak Reflex II. The camera was designed for 620 film, so Allegro modified 120 film to work in the camera.
He soon found that his custom film rolls would occasionally glitch and produce unexpected double exposures. These accidental images inspired Allegro to try his hand at intentional — albeit random — double exposures to see what kind of juxtapositions he could create.
"I began shooting a roll of film, re-spooling it, and then shooting it again, sometimes weeks later, without knowledge of what I photographed initially," Allegro tells PetaPixel.
Thus, the photographs that were produced resulted from an experiment in chance.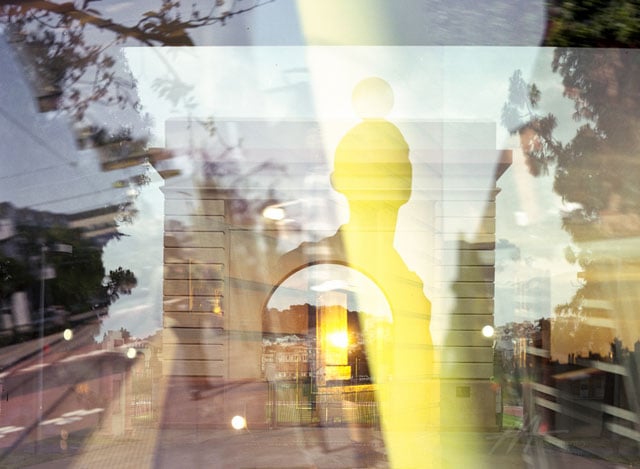 ---
Image credits: Kodak Reflex II photograph by chroma+sapien, and all other photographs by Adam Allegro and used with permission