How to Make DSLR Footage Look Like an Old VHS
Before getting on a plane for a vacation in Monaco recently, I knew that I wanted to do something different from the previous 'holiday highlight' videos that I've done before. We were only in Monaco for a few days and despite having an amazing time, the footage I got wasn't particularly exciting. I decided that I probably wouldn't end up doing anything with it unless I thought of an 'edge'.
Then I had an idea: to play off of the absurdity of how lavish the few highlights I caught on camera would look when strung together and make the video akin to the zeitgeist defining 80s pop music videos I've always loved (see Duran Duran – Rio).

In order to achieve an 80's look, I had to make my sharp DSLR footage look like it was filmed with an old-school over the shoulder RCA camera.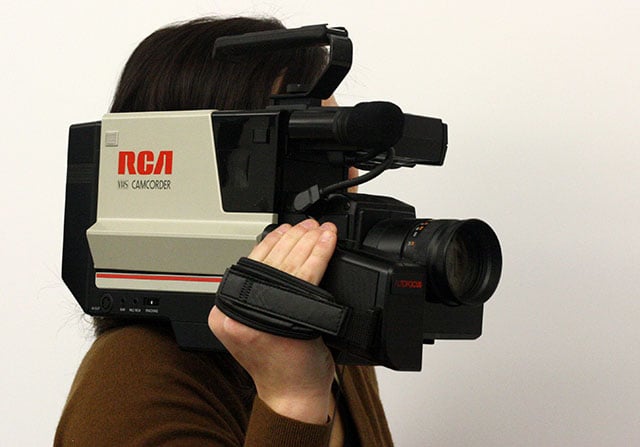 There are several After Effects plugins that would give my desired look, but I wanted to get it to look as realistic and genuine as possible, and the use of a generic plugin seemed like a cop-out.
I cropped my 16:9 HD footage down to 4:3 and edited it into a 90 second video. Then I burned the film to a DVD, and plugged the DVD player into the back of a dusty old VHS player. As it's 2014, I didn't have any spare blank tapes lying around. When I was a young, I found out that if you put a small piece of tape over the tab on a copy-protected VHS tape, you can record onto it, so I ended up ruining my sister's copy of The Parent Trap.
I ripped the VHS back into Premiere Pro, color graded and added titles. The whole process probably took a day from start to finish and I'm really pleased with the outcome. Take a look:
---
About the author: Sam Hendrick is a filmmaker and the founder of the London-based creative video production company Blood Orange Film. This article originally appeared here.
---
Image credits: JVC camcorder photo by Darian Hildebrand