BTS: Annie Leibovitz Shoots the New Star Wars Set for Vanity Fair
Photographer Annie Leibovitz recently visited the set of the upcoming film Star Wars: The Force Awakens to shoot a series of behind-the-scenes photos for Vanity Fair. Above is a short video showing Leibovitz shooting portraits of the different actors and actresses in character.

Here's the group portrait that was selected as the cover photo for the upcoming issue: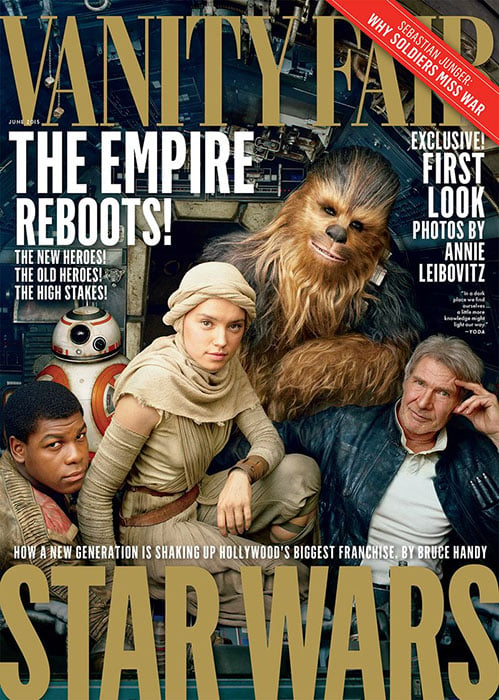 Vanity Fair is promising that the cover story of its June issue will be full of never-before-published photos and details of what the highly anticipated movie holds for fans of the franchise. Some of the images can be seen here. You can find the full issue digitally starting on May 7th and on newsstands nationwide starting on May 12th.
(via Vanity Fair via The Verge)