Sigma 24mm f/1.4 Art Lens Review: One F-stop to Rule Them All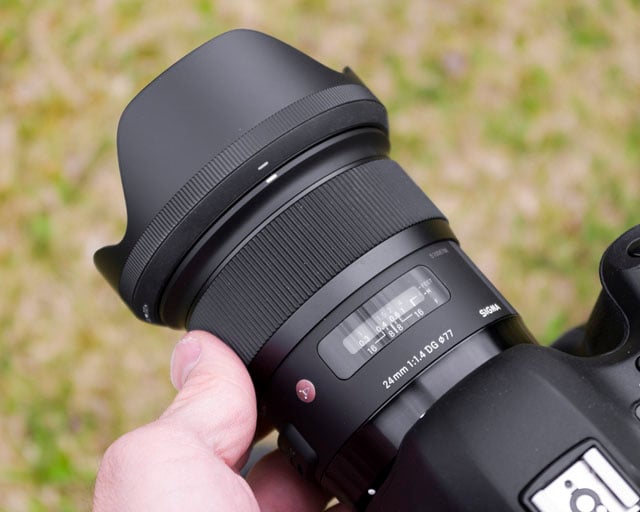 Sigma's latest addition to its burgeoning fleet of Art lenses is just as dazzling as the first two incarnations. Riding the coattails of the beloved 35mm f/1.4 and 50mm f/1.4 primes comes yet another fixed lens success––24mm of wide-angle glory. This is the widest Art lens you'll see in Sigma's prime series, aimed at satisfying street photographers, landscape shooters, wedding soldiers, event documenters, and DSLR videographers.

If you've got a hankering for razor thin focal planes, a wide field of view, a super fast aperture, and impressive macro performance at half the cost of Canon's direct competitor, I urge you to continue reading about the Sigma 24mm f/1.4 DG HSM. If wide is not your bag, hold on tight for the rumored (and hopefully upcoming) 85mm and 135mm Art lenses.
First off, a little about me. I primarily shoot real estate, flashy events, food porn, and occasionally portraits. I tend to steer clear of the latter because the subject matter tends to possess vocal chords capable of forming opinions. I shoot with a 5D Mark III and mostly use a Canon 24-105mm f/4 and Canon 14mm f/2.8. Needless to say, it was quite refreshing to be in the company of such a bright piece of glass.
The Sigma 24mm f/1.4 is a sexy barrel of refined vertical lines. In fact, a glance at the lens from underneath is almost hypnotizing. As a result, the 24mm f/1.4 offers ample grip for handling and manual focus. It also shares a small amount of DNA with a Hungry Hippo, tipping the scale at 665g (23.5oz), which is identical to the 35mm f/1.4. Both aforementioned lenses do undercut the beastly 50mm f/1.4 by approximately 50g (5oz).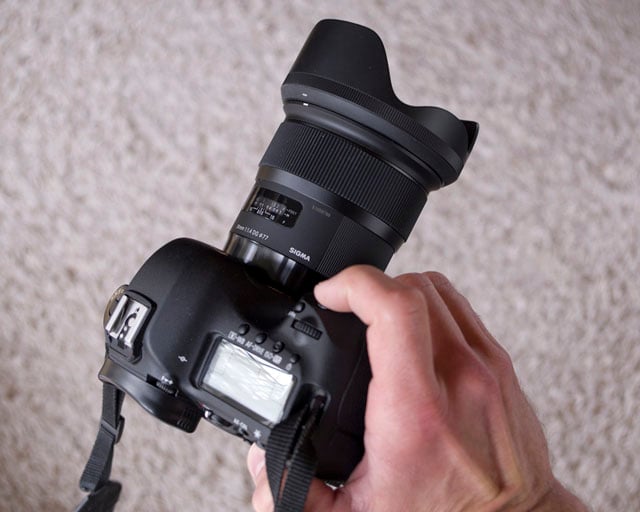 I personally prefer a bit of heft in my lenses, especially when shooting video, and the f/1.4 slid snugly between my Canon 14mm (645g) and 24-105 (670g) lenses, so its weight was right in the sweet spot. Its weight complimented the Mark III body with aftermarket Phottix dual battery grip nicely, and I couldn't tell the difference between it and my other lenses.
The Sigma f/1.4 is armored with a rugged metal body and mount with plastic filter threads and detachable petal hood. It showed no aversion to bunking next to the Canon 14mm in my Kata 467 DL bag, which was schlepped all over the great state of Maine for well over a month.
We all try to take exceptional care of our lenses, but there are those times when the camera happens to not be attached to your neck when you think it is and you let go of it only to be greeted by the sound of two grand's worth of hardware exploding upon the ground. It happened once with my 14mm, but luckily I had half a brain cell left to remember to keep the lens cap on between takes. If put in the same scenario, I feel as though the Sigma 24mm f/1.4 would have cracked its petal hood, yet remained structurally sound and fully functional, courtesy of its Terminator-grade construction.
It's indubitably more reliable than a zoom lens like the Canon 24-105, which shed its red ring last year and is attempting to complete the molting process by ditching the top ring. Yes, the Sigma is a prime––which generally tend to be more structurally sound––but its quality effortlessly meets or exceeds that of Canon's L glass family.
In terms of dimensions, the Sigma f/1.4 (85mm x 90.2mm/3.3in x 3.6in) is closely related to the company's 35mm Art (77mm x 94mm. 3in x 3.7in). It's about an inch higher than the Canon 14mm with hood attached, and a half-inch higher than the 24-105. Most importantly, the Sigma is approximately the same length as its direct competitor, the Canon EF 24mm f/1.4L II USM, though it weighs 15g more. To me, it's still an ideal size for a lens, balanced by exceptional weight distribution.
The Sigma 24mm is stocked with 13 elements in 11 groups, the two aspherical lenses located at the caboose on the sensor side, and second in line to the top element. This arrangement produces an 84.1° angle of view, the widest currently available in Sigma's Art series. Couple that with Sigma's round nine blade aperture and 9.8-inch minimum focusing distance, and let the creativity flow.
It's because of those features that the Sigma 24mm became an irresistible piece of hardware. I'm a sucker for wide-angles, as I use them a lot for real estate photography and music videos. However, the 24-105's f/4 is not particularly bright, especially indoors. The Sigma is so incredibly bright that I was able to shoot at ISO levels indoors I never thought possible.
In fact, the 24mm f/1.4 sucks so much light in that I had to resort to neutral density filters outdoors. Granted, this was while the ground was carpeted in fluffy snow, but I had to stop it down to at least f/2.8 in order to manage some properly exposed shots. The benefit of this is the ability to unleash a faster shutter speed, which is always the elusive prize, along with lower ISO levels.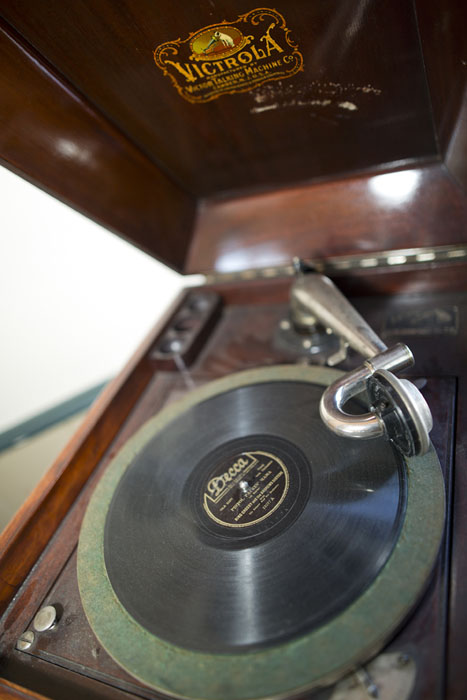 As with any super bright lens comes an exceedingly narrow focal plane, and the 24mm was no exception. Shooting object close-ups enabled me to capture mere slices of focus while the remainder of the image produced mellifluously blurred subtleties. It reminded me of the time I shot with a Pentax 645D and the matchstick-thin focal plane I was able to capture, due to its monstrous sensor.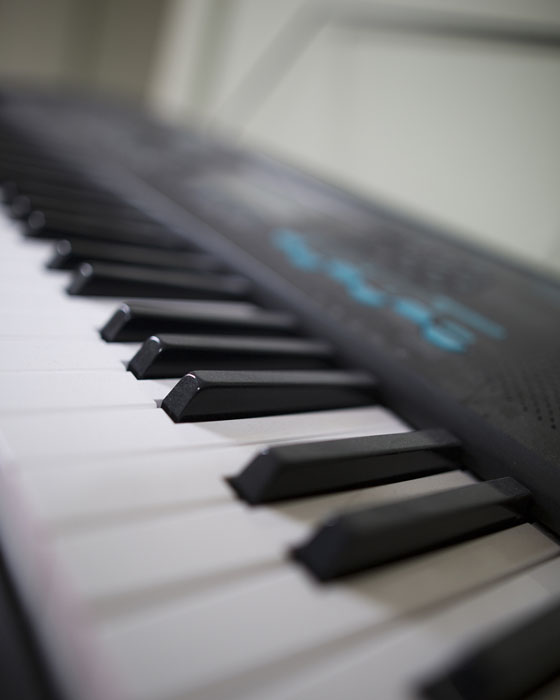 I was also able to get uncomfortably close, thanks to the near-macro capabilities of this lens, further enhancing its artistic capabilities. This is a prodigious advantage, as most standard zoom lenses have such unforgiving minimum focal distances.
Autofocus with the Sigma 24mm f/1.4's Hyper-Sonic motor is exceptionally quick and accurate, and tantamount to Canon's Ultrasonic focus motor. I had no qualms transitioning between focusing systems, and the Sigma's manual focus ring actually performed smoother than that of both Canon lenses.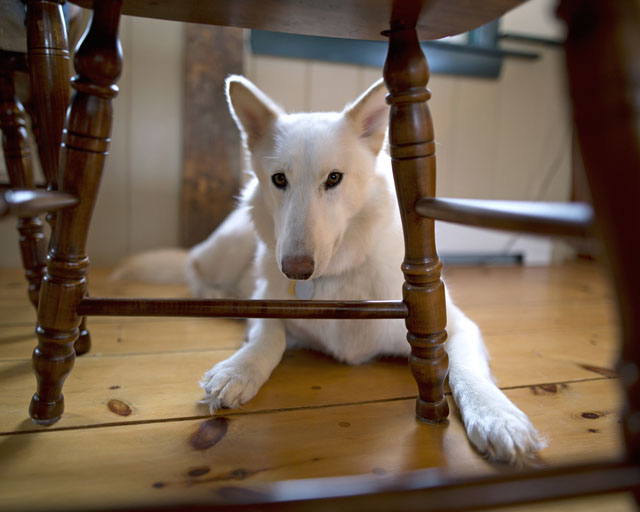 In terms of performance, I really couldn't ask for much more from the Sigma 24mm f/1.4, which boasted results strikingly similar to that of the 50mm and 35mm Art lenses. Sharpness is fantastic, particularly at its brightest apertures, which is essential for a lens of this stature.
Resistance to chromatic aberration was another positive, although this trait was observed closer to the darker end of the aperture spectrum. Fringing was nearly nonexistent at f/5.6 and slower. In line with this, distortion was very minimal, even at the brightest of apertures, but obviously improved with longer focal distances.
One mark against the 24mm Art was its vignetting, particularly at bright aperture values, but that's what to expect from a wide-angle. Sigma's 35mm Art exhibits less vignetting, while the 50mm Art produces the most minimal amount out of the three. However, the Sigma 24mm f/1.4 does a better job at controlling corner corruption than its direct competitor, the Canon EF 24mm f/1.4L II USM.
And while the Canon may be a tad sharper, the Sigma vanquishes chromatic aberration more efficiently and even sheds a bit more light onto the sensor. This is the classic tale of the highly discounted underdog trading punches with the big brand juggernaut, only for each to simultaneously uppercut each other to the mat in a synchronized KO.
Conclusion
At this prize fight, your best bet is to throw your money in the Sigma corner. As mentioned above, both the Sigma 24mm f/1.4 and Canon 24mm f/1.4 have their own distinct advantages and disadvantages over one another when the bell is sounded. However, the discrepancies are so miniscule that it would almost be a crime not to buy the Sigma.
If you are a Canon lifer, or stuffed to the gills with cash, then you might be walking away with some L glass. But at almost half the cost of that L glass trophy, you could have the Sigma f/1.4, which does just about everything the Canon does.
No, the Sigma is not stabilized, but neither is the Canon. Both have identical minimum focus distance capabilities. The Canon has slightly better sharpness. The Sigma does a better job slaying chromatic aberration and transmitting light onto the sensor. The Canon is slightly better at handling distortion. Both have excellent autofocus motors.
The lone potential dealbreaker between the Sigma and Canon comes down to weatherproofing, which the Sigma lacks. Shooters accustomed to more extreme environments will want to side with Canon, though the Sigma did withstand a minor drizzle without any hiccups. Regardless, water is not the friend of any camera or lens, so the Canon would be the safer bet in this realm.
Sigma has been kicking butt and taking names with its Art lens family. The 24mm f/1.4 would be a bright choice in more ways than one.