Photo Scanning Businessman Being Sued for $90M After Making $120K Per Week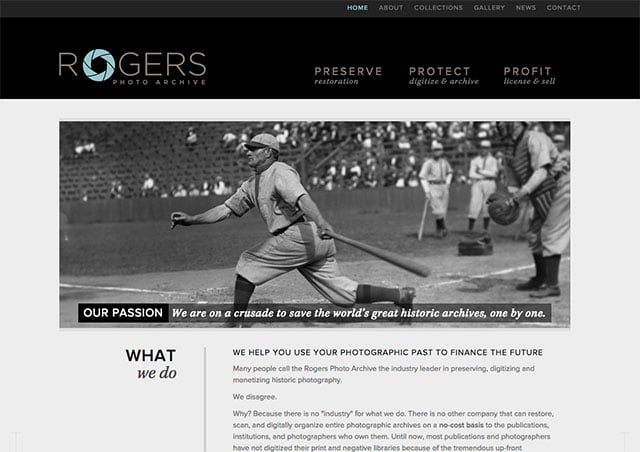 John Rogers was once one of the high flying entrepreneurs in the photo world. After coming up with the brilliant idea of scanning old photos for newspapers and splitting the rights to the digital images, Rogers was on his way to amassing one of the largest photo libraries in the world and was earning a whopping $120,000 per week selling his images on eBay.
Now his empire has come crashing down. Rogers is reportedly being sued for more than $90 million and has lost his business entirely.

The original idea behind the Rogers Photo Archive company was simple yet lucrative. Many newspapers have enormous treasure troves of old photos and not enough money nor manpower to digitize them. Rogers stepped in and offered to buy the archives and do the work of digitizing for free.
In exchange, he took a 50/50 split of the profits that resulted from licensing the digital photos, which gave newspapers a perpetual stream of income as well. It was a win-win scenario for everyone involved, many newspapers signed up, and it was generating huge amounts of money.
As his business boomed, Rogers began living large. In 2008, at the age of 35, Rogers spent $1.62 million on one of the most valuable baseball cards in the world. He also soon started renting a penthouse overlooking Central Park in New York City.
But fast forward to 2015, and the whole thing has become a mess. Details of what has transpired are slim, but MinnPost reports that more than a dozen lawsuits have been filed against Rogers, including from collectors who were misled into believing that reproductions they bought were original prints, and from companies that are demanding money for unpaid bills.
To top things off, the FBI soon got involved, raiding the business, dethroning Rogers, and putting the company in the hands of a court-appointed receiver. There were 100 people working for Rogers at one time, but now the company has fewer than 10 people maintaining the vast archives of photos.
Some newspapers are now trying to recover as much of their archives as they can from the Rogers Photo Archive in an attempt to undo a deal that sounded so fantastic just years earlier.