13 Mind-Bending Thoughts About Photography
Photographer Matthew Rycroft put together this video containing 13 strange, random, and mind-bending "facts" about photography. These are short and seemingly obvious statements that may make you stop and think.

Each of the thoughts were inspired by "shower thoughts" posted to Reddit, read by a voiceover artist found through Fiverr, subtitled in a style of the Spritz speed-reading app, and set to public domain video footage from Pond5. "So it's pretty much a complete internet mashup collaboration," Rycroft tells us.
Here are the 13 thoughts found in the video:
#1: Taking a photograph is like taking a screenshot of life
#2: You are in the background of other people's holiday photos
#3: Before photography, people didn't know what they looked like as children
#4: Before photography, nobody knew what they looked like with their eyes closed
#5: The two ends of a panorama are set at different points in time
#6: Before color photography, there was no good reason to take photographs of rainbows
#7: An older photograph of you is of your younger self
#8: The photograph of you that might be displayed at your funeral might already exist
#9: Camera lenses are circular, but photographs are rectangular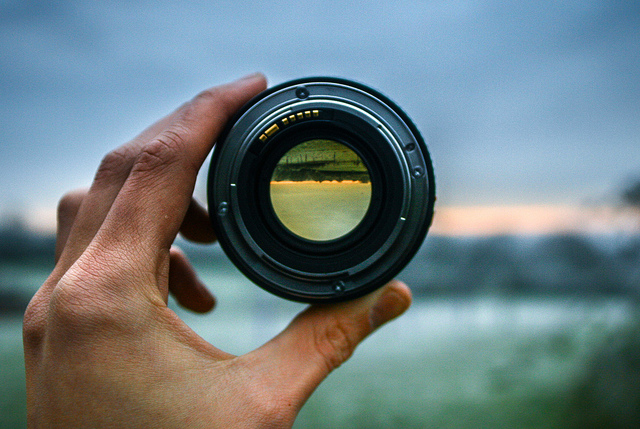 #10: It should be pronounced "photo"-"graphy"
#11: Your Instagram account is a reverse timeline of your life in photos from old to young
#12: Taking photos of your food is like taking "before" photos of your poop
#13: Every photo that you take is a once in a lifetime photo — make it awesome
Do you have any thoughts or facts that this list is missing? Share it with us in the comments below!
---
Image credits: Photographs by Alexandre Dulaunoy, Giuseppe Milo, Stefano Montagner, Mateus Lunardi Dutra, Jazmin Million, dfbphotos, kate hiscock, Jakub T. Jankiewicz, Adam Hinett, theilr, Susanne Nilsson, Michael Stern, Antti T. Nissinen