Profoto B2: The World's First Off-Camera Flash That Can Also Be Used On-Camera
After shaking up the lighting industry with the B1 flash system back in 2013, Profoto is back today with another "game changing" product: the Profoto B2. It's a small and lightweight off-camera flash system that's designed for easy and fast on-location shoots.
The B2 is a new ultra-portable counterpart to the B1 flash. It's so small and light that it can be mounted to the top of a camera, making it — according to Profoto, at least — the world's first off-camera flash that can also be used on-camera.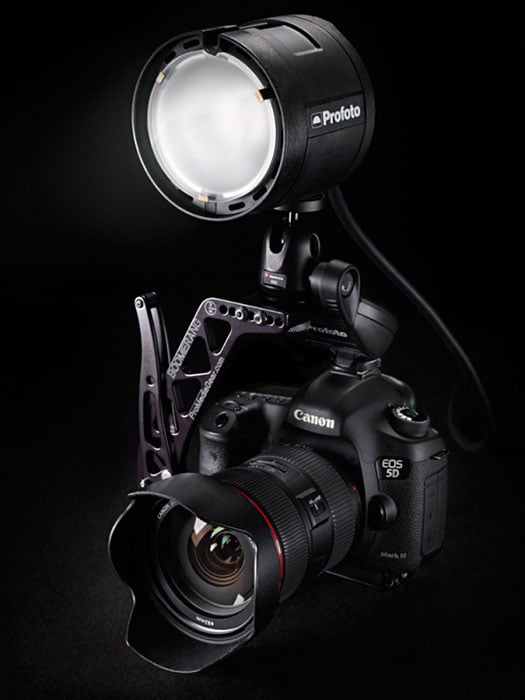 The B2 comprises a battery pack and a head. The former can be attached to your shoulder or hip while shooting, allowing the latter — which is about the same size and weight as an ordinary speedlight — to be attached to a monopod or a bracket on a camera.
If you don't need to use it in a portable way, you can just put both the pack and the head on a stand and wirelessly control it with your camera.
Though it's half the power of the B1 (250W vs 500W), the B2 has the main ingredients that made the B1 a hit in the industry: like its big brother, the B2 also features TTL and High-Speed Sync for shutter speeds of up to 1/8000s. Even though it's five times more powerful than your average speedlight flash, it's still fast enough to keep up with your camera's shutter.
"To shoot with the B2 is to shoot with all options at hand," Profoto says. "Use it as a subtle fill light. Or crank up the power and take full control of the ambient light. Connect one or two flash heads. Use only the B2. Or sync it with one or several other B1 Off-Camera Flashes."
Here's a video introduction to this new product:
Profoto has also released a new "On to Light Shaping" video series in which 18 photographers "create magic" with this new Profoto Off-Camera Flash system. Here are a few of them:
Ryan Brenizer
Sal Cincotta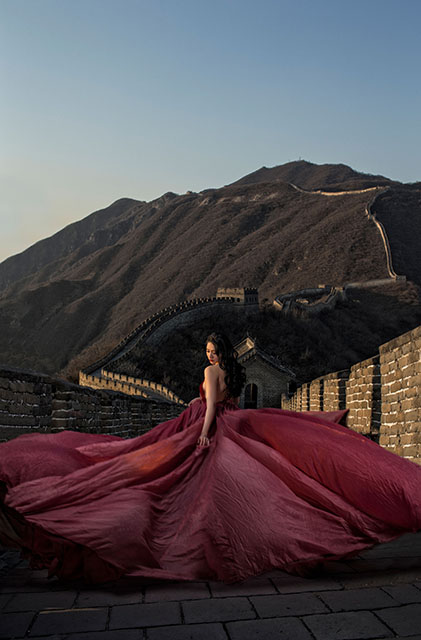 Dixie Dixon
---
The Profoto B2 is available now. You can purchase a To-Go kit with one head for $2,195 or a kit with two heads for $2,995. The heads and battery packs can also be purchased separately for $695 and $1,495, respectively.