This Apple iPad Commercial Was Shot with the iPad
Apple aired a new iPad commercial during the Oscars ceremony last night. The ad touts the iPad as a tool that anyone can use for creating films. What viewers may not have known while watching the spot, however, was that the commercial itself was filmed entirely on an iPad.

Mashable was told
by Apple that the camera behind the footage was an iPad Air 2 and its iSight camera with 1080p 30fps video recording.
Apple recently partnered with the Los Angeles County High School for the Arts to provide its students with iPads to create a weekend film project. They also sent a team to capture behind-the-scenes footage of the students taking on their assignments, and those are the clips seen in the the commercial.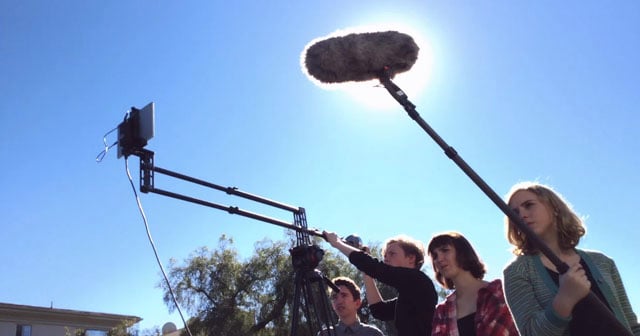 The ad also features the voice of legendary film director Martin Scorsese talking about obsession, dedication, and learning:
You can't do your work according to the people's values. I'm not talking about 'following your dream,' either. I never like the inspirational value of that phrase. Dreaming is a way of trivializing the process, the obsession that carries you through the failure as well as the successes which could be harder to get through.

If you're dreaming, you're sleeping. It's important and imperative to always be awake to your feelings, your possibilities, your ambitions. But you also know this, for your work, for your passions, every day is a rededication.

Painters, dancers, writers, filmmakers, it's the same for all of you, all of us. Every step is a first step, every brush stroke is a test, every scene is a lesson, every shot is a school. So, let the learning continue.
Apple is also offering the collection of filmmaking apps featured by this short film.