Canon Launches 5 New PowerShot Cameras with a Focus on Connectivity
Canon has refreshed its PowerShot compact camera line with five new cameras. Three SX series cameras feature wireless connectivity, while two ELPH updates feature simple spec improvements.

The SX Cameras
The new SX cameras all feature built-in Wi-Fi and NFC connectivity for wireless data transfers. The NFC allows data to be transferred when the camera is brought close to another NFC compatible device — the new Canon Connect Center, for example.
The SX530HS is a bridge camera that packs a 50px optical zoom lens that's equivalent to a 24-1200mm lens in 35mm terms. It features a 16-megapixel sensor.
The SX610 HS and SX710 HS feature 18x and 30x optical zoom lenses, respectively: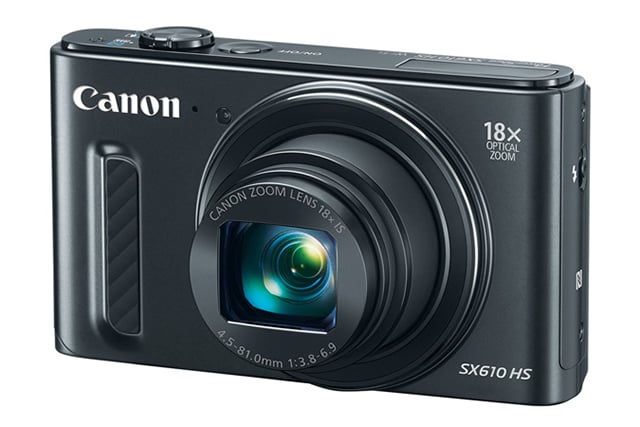 These three cameras cost $430, $250, and $350, respectively, and will be available starting in February 2015.
The ELPH Cameras
The new ELPH 160 and 170 IS compact cameras are small and offer 8x and 12x optical zooms, respectively. They can also capture 720p video and capture 20-megapixel photos:
These two cameras will have price tags of $120 and $150 (respectively) when they hit store shelves in February 2015.