Narrative Unveils the Second Version of Its Wearable Lifelogging Camera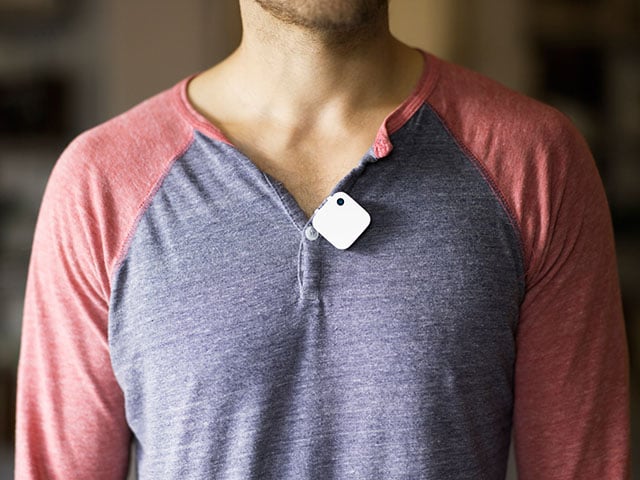 Narrative has just announced the second generation of its wearable lifelogging camera, and the new model features wireless connectivity and a better camera for constantly documenting your life.

You may remember that the Narrative camera first arrived in the world as the Memoto back in 2012. A year later, the company announced new funding and a name change to "Narrative."
The company's camera is meant to be worn through your daily life. It constantly snaps photographs by itself to document the things that you're doing and seeing. The images are transferred to the online service, where they're automatically organized for you and preserved for you to look back on.
The Narrative Clip 2 features a number of improvements that early adopters of version 1 have been asking for. Physically, it's relatively the same with minor tweaks. It still measures 36x36mm in width and height, but the thickness has been increased from 9mm to 12mm. The extra girth is mainly from switching the permanent clip on the back to a mount that allows for different attachments (e.g. lapel pins and tripods).
On the inside, the 5-megapixel sensor has been replaced with a beefier 8-megapixel one that features better image quality and low light performance. The lens now has a wider 86-degree view rather than the 68-degree view it had before.
Internal storage has been increased from 4GB to 8GB — enough for two full days of photographs — and battery life is now three times as long, allowing for 30 hours of power per charge.
There's also Wi-Fi and Bluetooth connectivity now, allowing you to transfer data more efficiently than having to connect a USB cable every time. The device pairs with your smartphone to upload your images to the company's online service.
The Narrative service itself is evolving a bit as well. The first version was geared towards private memory keeping, but now the company is opening it up a bit to allow for public journals. You'll be able to see users' public photos through a browser on desktops and tablets.
You'll be able to pick up a Narrative Clip 2 for $199 later this year in your choice of black, white, or red. The original Narrative Clip will still be available for a lower price of $149.