Photographer Recreates Portraits of Women In Her Family Going Back 200 Years
"Seven Generations of American Women" is a project by Los Angeles-based photographer Christine McConnell in which she recreated her family portraits going back 200 years. The series starts with her great-great-great-grandmother and ends in the present day.

The images in the project show diptychs with the original portraits on the left and McConnell's recreations on the right. McConnell tried to match the originals the best she could with careful wardrobe choices, posing, photography, and Photoshopping.
On the left of the image above is Martha, McConnell's great-great-great-grandmother who was born in 1821. On the right side is McConnell, who recreated the portrait to look like the original.
This is her great-great-grandmother Jane, who was born in 1858:
Her great-grandmother Attie Mae, who was born in 1898: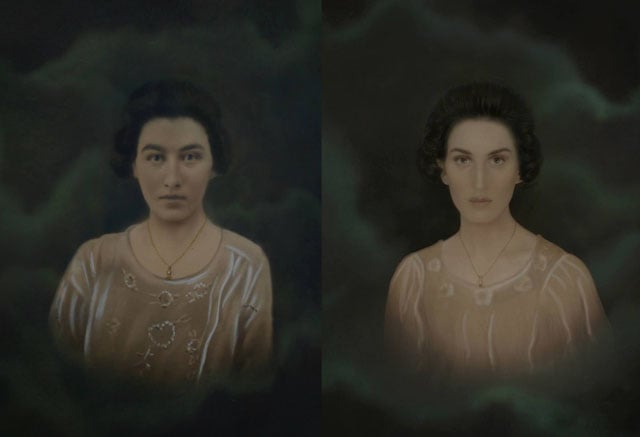 Her grandmother Mildred, who was born in 1928:
Her mother Kathryn, who was born in 1957: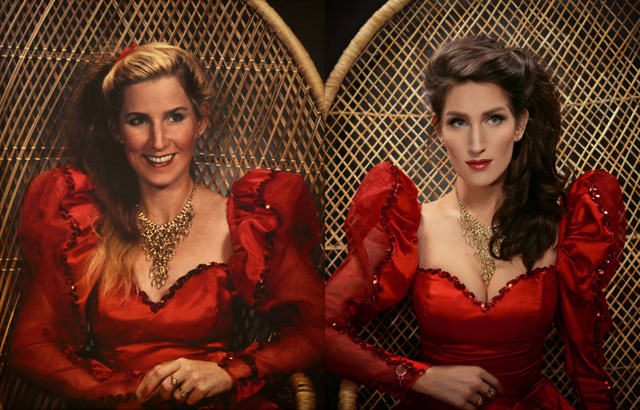 And finally a modern day portrait of McConnell herself:
What will the next and 7th generation be like? McConnell has no idea, but here's a horse named Trigger:
---
Image credits: Photographs by Christine McConnell and used with permission