Japanese Travel Agency Offers a Solo Wedding Photo Shoot That Singles Can Experience
Want to have your own wedding photos without having an actual wedding? Apparently some people do. A Japanese travel agency called Cerca Travel has started offering a strange package this past year called the "Kyoto Solo Wedding." It's a two-day experience centered on a fake wedding shoot that's designed to pamper women and boost their self esteem.


Customers each pay between ¥250,000 to ¥470,000 (~$2,075 to $3,900), which buys them 1 night at a hotel, a dress consultation, either a dress or a kimono to wear during the shoot (with accessories), professional hair and makeup, a limousine ride to the shooting location (a Japanese garden), a photo shoot with a professional photographer, and photos on a USB drive and in a photo album.
The variable price is because there are "optional experiences". One is having a Japanese man stand in as a groom for you in your photos (only their hand, shoulder, or back will be visible in photos), a second is a dinner with your tour coordinator, and a third is pampering at a beauty salon.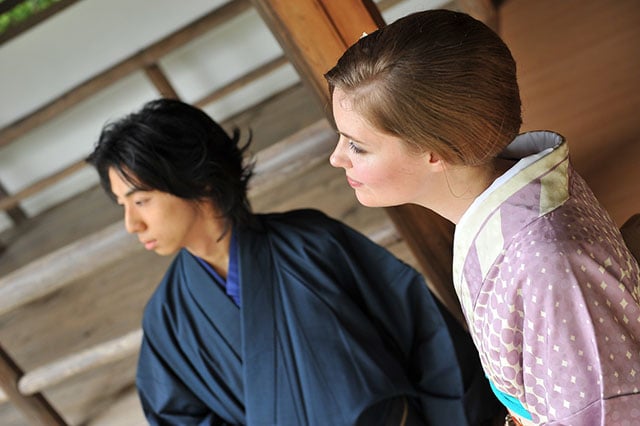 According to the Japan Times, about 30 Japanese women have taken advantage of the travel package so far. Most of them are in their late 30s and above, and about half of them have been married women who either didn't have photos the first time around or had bad ones.
The rest are like Tomoe Sawano, a 39-year-old single entrepreneur who was the first woman to buy the package. She tells Japan Times that the photo shoot experience changed her outlook on life and marriage: "Being single at this age, I was frustrated by pressure (to get married), but after this experience I left my worries behind me. I hope to find a partner but now believe that even if I can't, I can enjoy life."
(H/T SLR Lounge)
---
Image credits: Photographs by Cerca Travel