The Fujifilm X-T1 Globe-Trotter Kit Costs $14,000 and Comes with an iPad
Want to get started in photography? A camera and a kit lens can help you do that. Want to do so while touring the world on your private yacht? Fujifilm's new X-T1 Graphite Silver Globe-Trotter Kit is designed for you. It's a limited edition luxury camera kit that has everything you need to get started with Fuji X-T1 photography… and then some.

The kit is a collaboration between Fujifilm and the luxury leather brand Globe-Trotter, which fashioned a custom trolly case and day bag for the gear using "original Victorian machinery."
Inside the 21-inch case you'll find a Fujifilm X-T1 camera and Fujinon 23mm f/1.4, 56mm f/1.2, 18-55mm f/2.8-4, and 50-140mm f/2.8 lenses.
Oh, and there's an engraved Apple iPad Air 2 as well for transferring and sharing your Wi-Fi-beamed photos.
There are also dedicated slots on the case for a set of lens filters, a vertical battery grip, and an EF-X20 flash unit.
When you're out and about, you can carry your kit around in the handmade day bag, which features leather straps, internal dividers, and the Globe-Trotter logo "beautifully embossed" (their words, not ours) across the front next to Fujifilm and Harrods logos.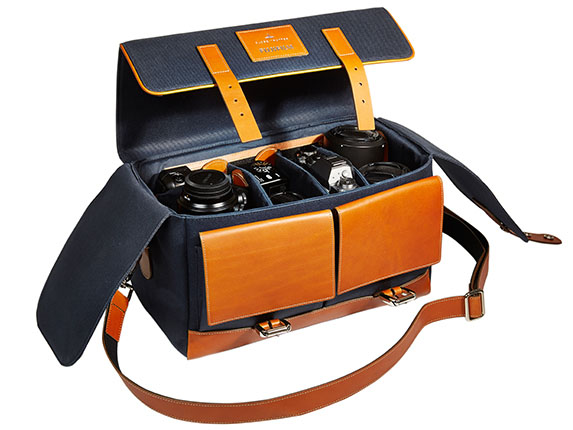 If this luxury kit sounds like something up your alley, then you can pick one up from Harrods in the UK for €11,500 (~$14,000). You'd better hurry though, as only 10 of them will ever be released.
(via Fujifilm UK via fujiBUZZ)