The Photographer's Sandbag Has Evolved… and Become the Donut-Like WaterWeight
When you're shooting on-location, you often want to pack as light as possible to minimize the physical effort needed to set things up. Just one problem: you're probably going to need to carry around big, cumbersome sandbags in order to hold down all that ultra-light gear you packed.
Here to change the game is WaterWeight, a creative reinvention of the sandbag by the folks at Inspired Photo Gear. Small, portable and versatile, these little beasts ensure that your lights will be staying right where you need them without weighing you down on the way to the shoot.
As the name suggests, WaterWeight relies on good ol' H2O to get the job done instead of sand. With its unique donut-like form factor, the foldable bag is designed to wrap around the main pole of your light stands and secure all three legs, making it more sturdy. Additionally, you can use it as you would a sand-bag, hanging it from the center of your tripod.
When not in use, the WaterWeight shrinks to the size of a smartphone by folding into its own handle. Gone are the days of lugging around a trunk-full of powdered silica.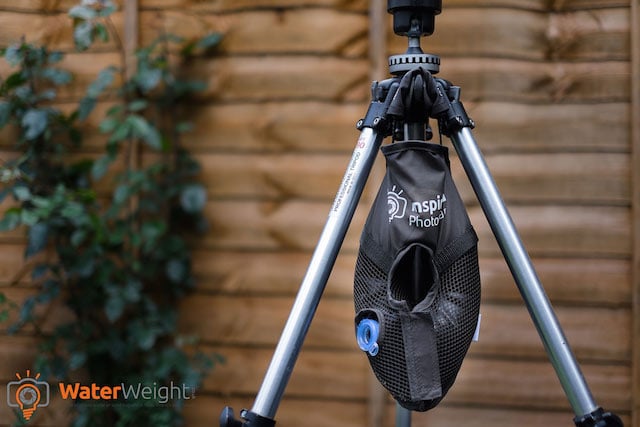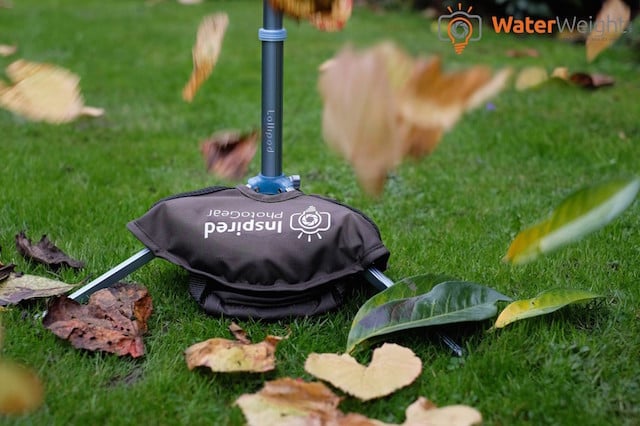 If you're interested in giving the WaterWeight a try, you can pick up a single one for £30 (~$47 USD) and a three-pack for £65 (~$101). For more information or to purchase a set for yourself, head over to Inspired Photo Gear's website.