The Motions of Kayaking, Canoeing and Swimming Captured in Light Painting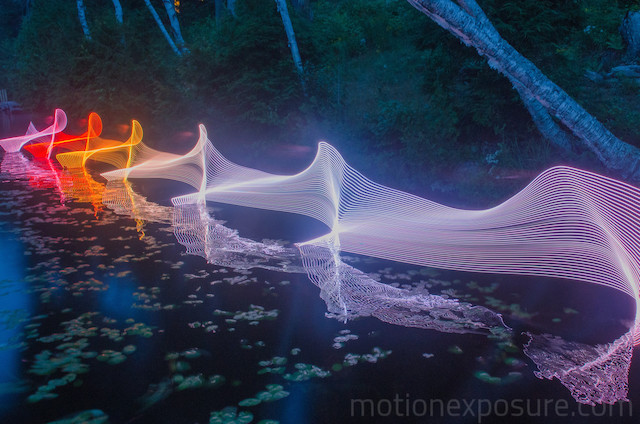 Using light painting to capture the smooth motions of athletes, especially water-based athletes, is not new. You might remember these light painting wake boarding photos by Patrick Rochon, for example.
But photographer Stephen Orlando's images of Kayaking, Canoeing and Swimming remove one of the central parts of these images: the athletes. What remains are the simple, captivating paths of light left by the paddle or arm as it slices through the water, propelling its owner.
Orlando, who runs the business Motion Exposure, uses a programmable LED light stick to capture these images. By strapping these sticks to the paddles or arms of kayakers, canoers and swimmers, and then snapping long exposures of them slicing through the water, he captures the invisible fluid motions they leave behind.
Below, we've picked out our favorites from his Kayaking, Canoeing, Swimming, and Whitewater Kayaking galleries: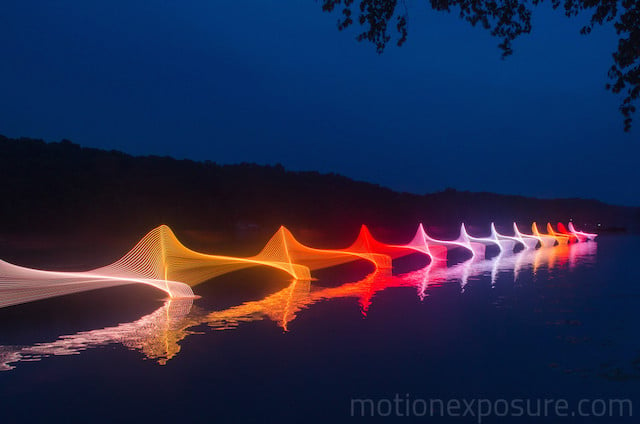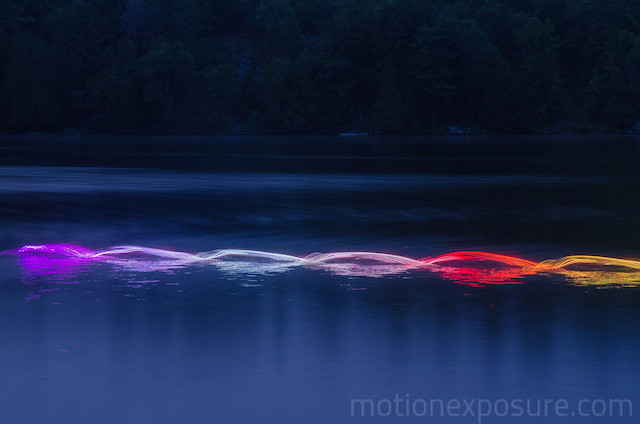 Between the beautiful patterns the paddles make in the air and their reflection in the water, it's no wonder these images and Orlando's work in general is enjoying quite the spike in popularity this week.
To see many more light painting photos like these — including photos of people doing karate, playing tennis, running, etc. — head over to the Motion Exposure website or give Orlando a follow on Instagram, Facebook and/or Twitter.
(via Colossal)
---
Image credits: Photographs by Stephen Orlando and used with permission