Here are Portraits of Dogs Flying Through the Air
We've featured photos of dogs underwater, mid-shake, during bath time and in the middle of a gratuitous lick… but this is the first set of portraits we've seen that capture dogs in-flight.
Well, not quite flight… more like 'falling with style,' to borrow a line from Toy Story.
The series is called Freestyle, and the images were captured by German photographer Julia Christe as a followup to her previous experiment with mid-air canines dubbed Ups and Downs.
We caught up with Christe to learn more about the images, and she provided us with some backstory. This series, it turns out, started as a commission for a pharmaceutical product for animals.
When the time came to shoot the images, she reached out for models, "on different dog shows, in dog schools and vet practices," asking owners to come to her studio in Berlin. To her delight, nearly a hundred dogs turned up the day of the shoot!
As to how these images are captured, there's no need to fear for the animals' safety. Here's how the shoot went down:
The dogs were dropped by their owners onto a mattress, the height being as low as possible, the impression of flight was enlarged by wind machines.

Some of the dogs had a lot of fun, and we were able to repeat the jumps. No every dog is born to fly, but some had great talent and became proper shooting stars.

The expression on their faces mostly reflects the surprise of the first flight, in most cases, the first jump provided the best pictures.
Scroll down to see the rest of the airborne canines: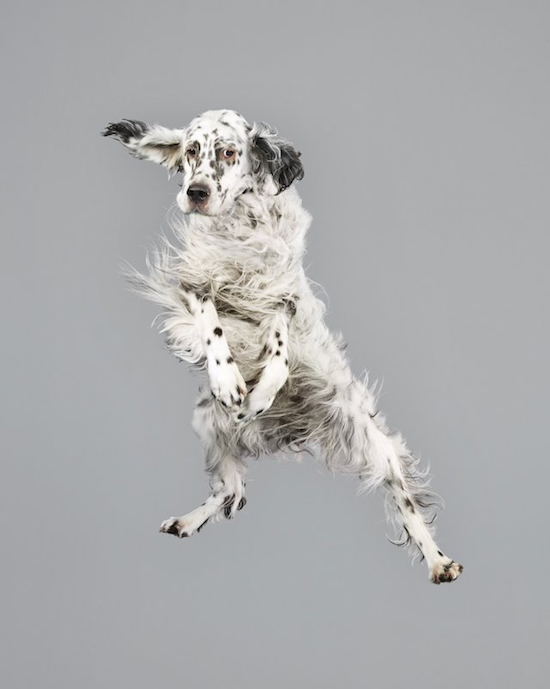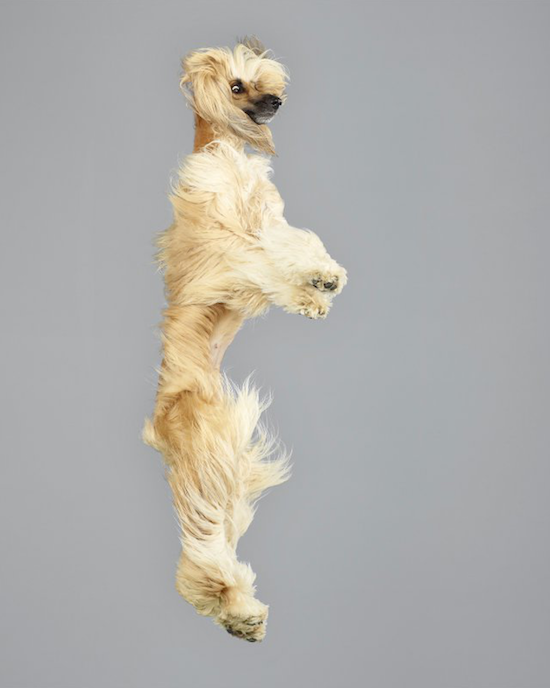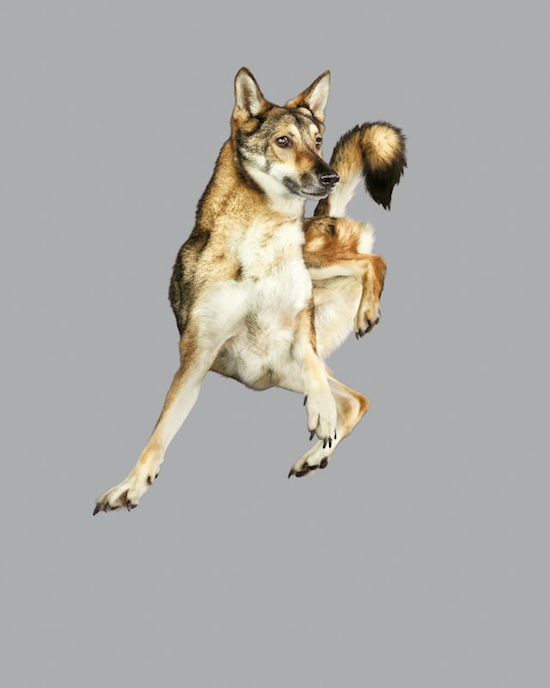 To see more from Julia, be sure to visit her website by clicking here.
(H/T Fubiz)
---
Image credits: Photographs by Julia Christe and used with permission